Instant Messaging service WhatsApp has introduced a new feature to its platform. The company has rolled out "Pinned Chats" which as the name implies, will allow you to pin chats special to you, to the top of the chats window.
We first got a glimpse of the feature around two weeks ago, when it was rolled out in Beta. However, the tests appear to have been successful and the company is now making a full-fledged roll out.
With pinned chats, you never have to worry about scrolling through the long list of conversations to text your family members or your best friend. Users can now pin up to three of the most important group or individual chats to the top of their chat list for easy access — simply tap and hold a chat, and then tap the pin icon at the top of your screen.
You might have to update your WhatsApp to access the feature. Once you do, you will find a new pin icon near the top of the screen. Simply select the chats you want to pin (up to 3!) and tap the pin icon.
And you are done. The next time you open WhatsApp, these chats will be right where you left them, near the top of the screen, regardless of more recent messages in other chats.
You can also unpin chats by repeating the same process you used to pin them. Only this time, select the chats you want to unpin.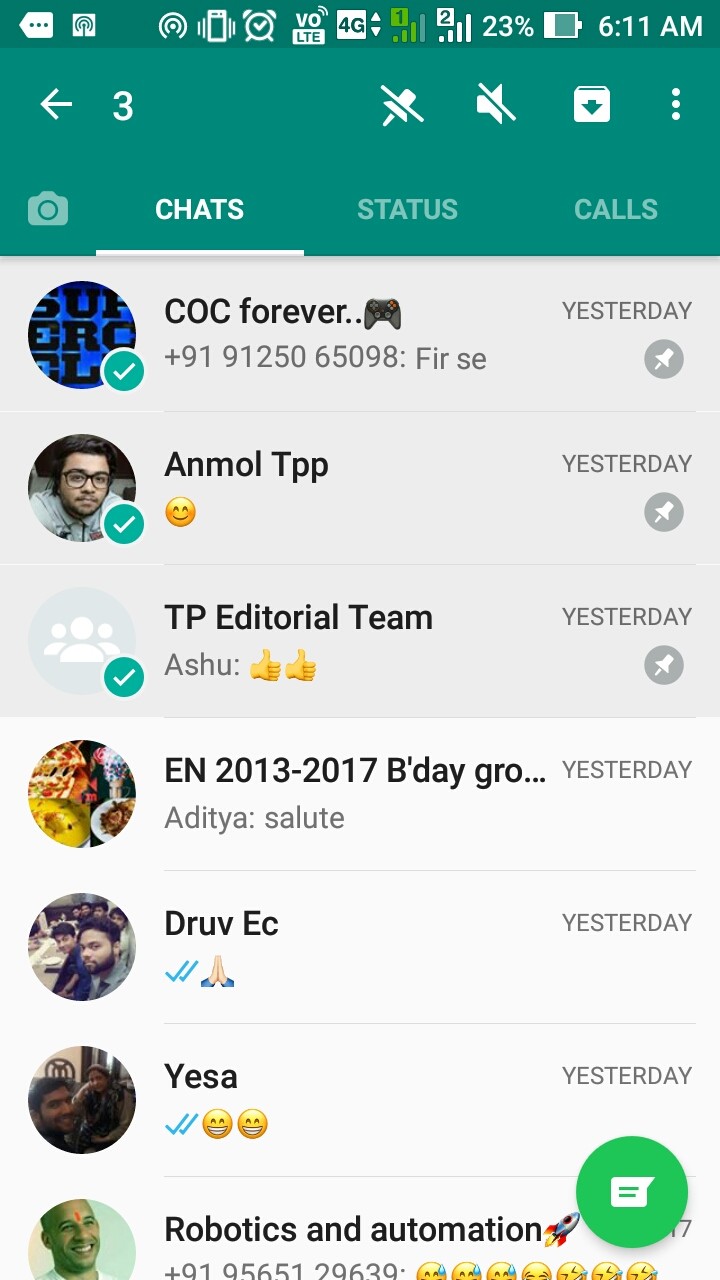 The update is around 8.44 MB in size and you can download it through the Google Play Store.