As announced at Google I/O 2017 developer conference, the wildly popular Google Photos app has amassed more than 500 million monthly active users. And due to unlimited storage options, these users have been backing up close to 1.2 billion photos and videos each day. But, what use are these images or videos if we only keep them backed up on our cloud drives?
Memories are usually meant to be shared with friends to reminisce over that the water park trip you took and forgot to bring your swimming trunks. The photos and videos of the experience, however, reside on just the one device used to capture these moments. To curb this very issue, Google has today announced that a couple of nifty social sharing features, which obviously make use of AI, are being added to Google Photos.
Suggested Sharing
With the introduction of this feature, you will no longer have to pester your friends or family to share recently clicked photos every other day. Google Photos is extending its AI-powered facial recognition capabilities, which have existed in the app for long, to ease the sharing of images/videos at just the tap of a button. This is where 'Suggested Sharing' will come in very handy!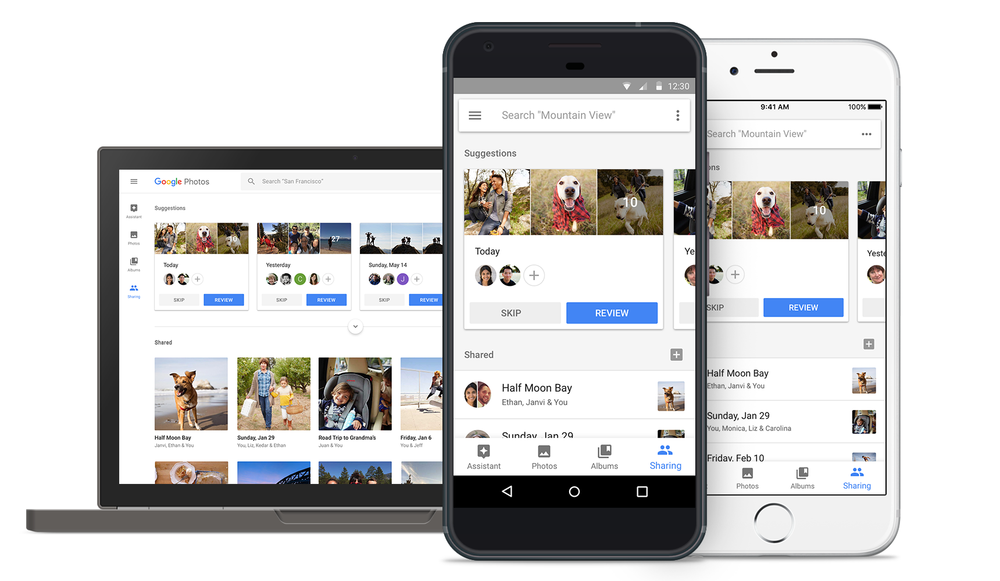 Using its underlying machine learning capabilities, Google Photos will soon be able to identify individual faces in the photos stored in your gallery. Once it detects all the photos or videos, let us say X and Y are present in, then it will automatically the photos worth sharing. Since it is already recognizing faces, it presents you with suggestions to share curated albums with the individuals in them.
Here, you are provided with two options — either review the complete suggested album, as well as recipients and then tap share to make the photos/videos available to everyone. Else, you can continue to be lethargic and simply skip this process. Once you share a suggested album with your friends, they'll also be reminded to share photos of that day with others.
As for the availability of this feature, the blog post mentions:
You'll see all your sharing activities and these suggestions in our new Sharing tab, which will be rolling out on Android,iOS, and web in the coming weeks.
Shared Libraries
This is another feature which builds upon the same concept — eliminate the photo begging process. It is similar to the functionality already present in Facebook's Moments app and enables you to automatically share photographs with anyone (you are to select this person) — without having to do anything. The other person's photo library will also be shared with you once this feature is activated.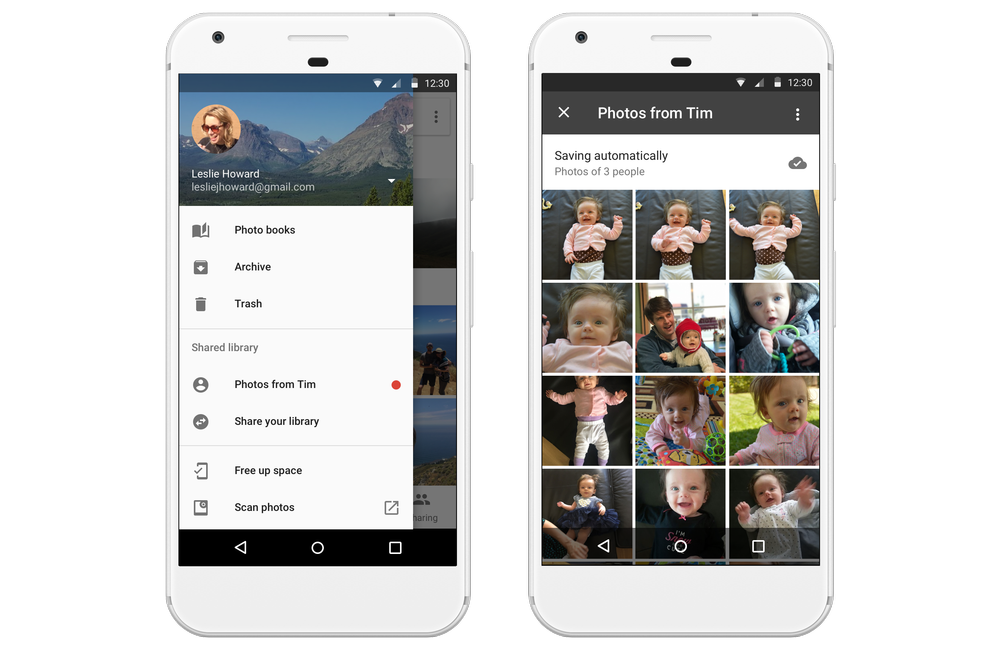 This opt-in feature can be super beneficial for couples who'd like to share each and every photo they click with one another, without any filtering. If you've selected more than one contact, Google Photos will again use ML and AI algorithms to detect photos/videos to share them with the right person. This feature is coming to both Android and iOS apps very soon.
Speaking about the feature, the blog post adds,
When they share their library with you, you can automatically save the photos you want so they also show up in search and in the movies, collages and other fun creations Google Photos makes for you.
Photo Books
While we now reside in the digital age, there are surely times when we've thought about churning out physical copies of some photo you clicked just recently. Falling in line with speculations, Google Photos is simplifying this process by allowing you to pick the best photos from your selection and turning them into a printed book.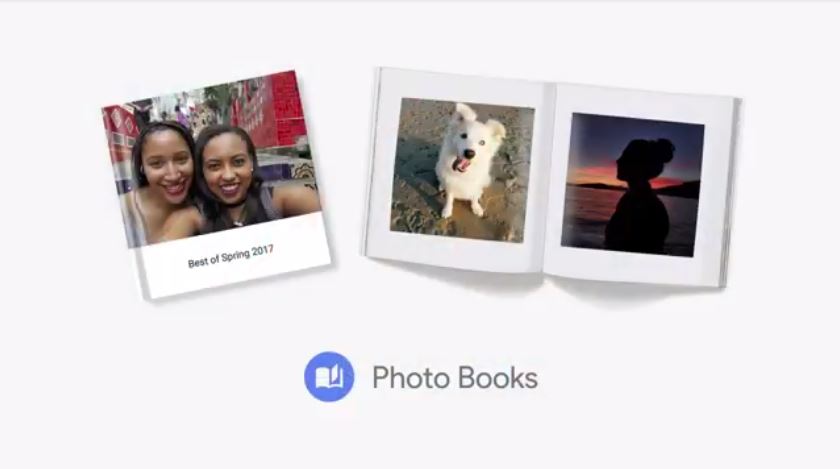 Called Photo Books, the whole process of booking the physical album will happen on your phone itself. No more hunting for that printing shop or the perfect printer as Google will itself make the books available to you. You just simply have to select the photos, organize them in the desired order and pick the photo book you want to use. And voila, you're done.
Once you select the photos, Google Photos will find the best shots for you—removing duplicates and poor quality images.
This new feature is currently being made available via the Google Photos website and will come to the Android and iOS app in the coming weeks. You can pick a normal photo book at just $9.99 whereas the larger version of the same will run you $19.99, which isn't half bad for converting your digital memories into physical ones. The latter surely has a different depth, feel and connection to them.