At about 4 pm EST on 3rd May 2017 (1:30 am, 4th May IST), reports started rolling in regarding issues with the widely popular mobile messaging app WhatsApp. According to these reports, users were unable to send or receive any messages using the interface. This was then attributed to the app experiencing a worldwide power outage.
When the problems started, people took to posting on a number of social media platforms, with Twitter users flagging off the hashtag #WhatsAppdown to discuss the problem. In addition to not being able to send or receive messages on their phones, users also found they were unable to access the web interface of the app, and received a message saying "Trying to reach phone" but never ended up getting connected.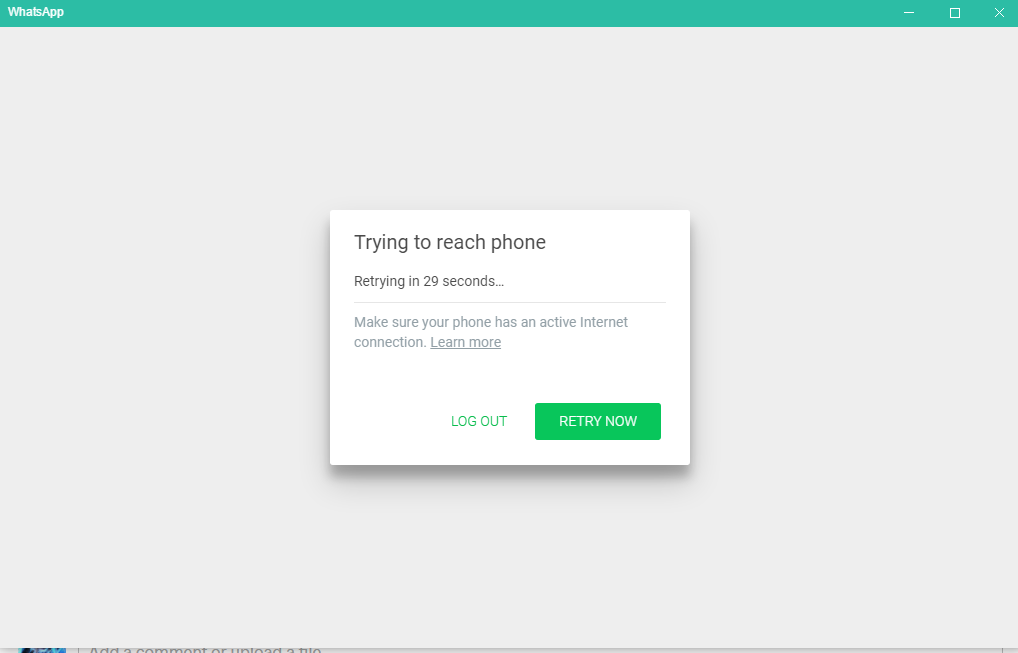 Users commented on posts stating that when they googled "stuck on connecting phone", they were directed to a WhatsApp page that suggested it was the fault of the user's internet connection and not the app. Several such instances sparked confusion and frustration among the app's regular users.
WhatsApp goes down….. Leaving people with only 48 other apps to use to communicate.

— May261935 (@kumbua) May 4, 2017
WhatsApp then acknowledged the issue in a statement to various media outlets during the power outage and said they were working on a fix. The services were restored about two hours after the problems started. However, there has been no clarity provided on what the problem was or if it will recur again in the near future.
Mark Zuckerberg in Facebook's earnings call yesterday stated that WhatsApp Status, the clone of Snapchat Stories now has about 175 million daily active users (DAUs), an achievement since this feature was launched only three months ago. This new feature of the app is estimated to be bringing in about 10 percent of the app's overall daily users.
The power outage incited several conversations regarding the economic and political power that WhatsApp holds as it is the primary communication app for people with access to the internet worldwide. According to TechZim, Facebook-owned WhatsApp's outage caused a communication blackout in Zimbabwe and had an economic impact. Having had a similar blackout for six hours last year, enforced by the government, the article spoke of how the messaging app could hold large amounts of economic as well as political power.
But, if the app begins to use this against the public, there is no doubt that people will mass boycott it fearing the misuse of their data. And that's massively anticipated to affect Facebook as well because the two platforms exchange data among themselves as well.