Apple stock took a slight plunge after the company managed to marginally miss Wall Street expectations in its latest earnings reports. The drop in the stock slight as it was, was notable because it came after an almost constant rising spree that spanned a year.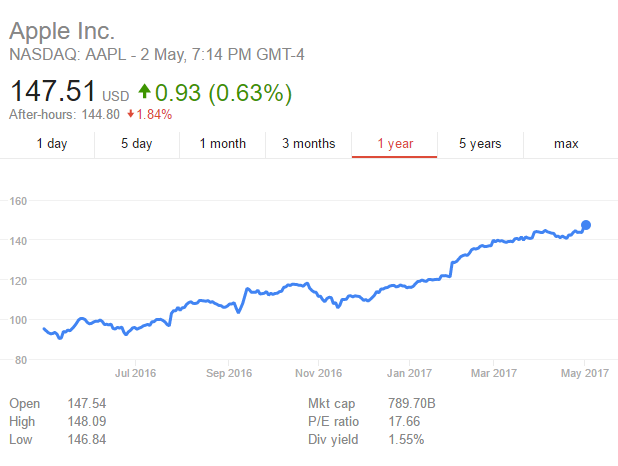 In its latest earnings reports, Apple registered earnings per share around $2.10. This was only slightly higher than Wall Street expectations, that were pegging the company's profits to stand in the neighborhood of $2.04 per share. The company manged to sell off around 50.8 million iPhones as compared to expectations of 51.4 million iPhones. Revenue wise, Apple registered $52.9 Billion on expectations of $53 Billion.
Interestingly enough, The Cupertino giant's services are growing in the role they have to play in driving the company;s total revenue. This year for instance, revenue fro services stood above $7 Billion and comprised of over 13 percent of Apple's total revenue.
The last quarter in particular, saw huge holiday sales and while iPhone revenue has registered a drop of almost 39 percent, services revenue has held more or less steady with a negligible 2 percent drop.
Which could point to the increasingly central role that services is having in Apple's business. The sector is increasingly filling the voids created between iPhone sales every consecutive year and with an increase in consumable, premium content, this can be expected to only rise with the time.
Meanwhile, here are the fluctuations taking place in Apple stock following the report: