Looks like the Note 7 battery fiasco is well behind Samsung and its customers alike. In a statement released today, Samsung's chief for mobile business Koh Dong-jin said, that the company has surpassed pre-order numbers for its latest Galaxy S8 flagship, when compared with its last most successful device, the S7.
Samsung delivered a disappointing update yesterday, saying that its latest flagship device–Galaxy S8 will be shipped without its highlighted feature–the voice part of its Bixby AI assistant. Despite all of that, the South Korean consumer electronics behemoth is pretty optimistic w.r.t. S8 pre-orders and is looking at 1 Million in numbers for the same, before April 21st — the official release date of its new flagships.
So far, Samsung has been able to garner pre-orders for 728,000 units for its new phones and is positive enough to amass 1 million pre-orders, Samsung mobile boss DJ Koh said at a press conference in Seoul. In addition, he informed that the sales are better than their initial estimates and are prominently higher than the Galaxy S7 and S7 Edge,  last year.
Calling upon the figures, he told that until Wednesday, the company had sold about 620,000 units of the devices in Korea. The figure accelerated at a unprecedented rate over the weekend, registering highest ever pre-orders of 550,000 units for a smartphone in Korea. Thanks to Samsung's efforts towards memory specs and technology integration, such popularity is seen among the region.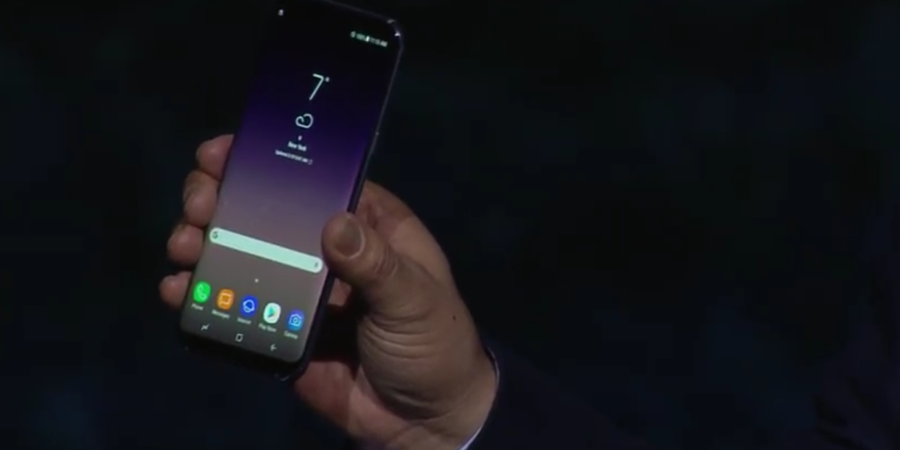 Speaking about the same ZDNet, Koh said,
Certain countries had higher demand for upped memory products. We thought hard and long and decided to launch them in countries that have more early adaptors and techies.
He skipped on the sales figures for U.S. but confirmed it is much higher than in Korea and better than Galaxy S7's last year's numbers. Pre-orders in the U.S. took off about a couple of weeks ago. However, it's quite suspicious that sales in U.S. are higher than in Korea, considering the fact that Bixby Voice will be available in the U.S. on the Galaxy S8 later this spring. While in Korea, it is expected to bounce on May 1st itself.
Alternatively, it is possible that freebies provided by Samsung on pre-orders might be the reason behind the surging count; especially the free GearVR that comes with all the pre-orders in the region. In a bid to justify the Bixby delay, Koh added,
In other countries, we don't expect to launch them too late [and] will deploy them in each language two months after the phones start sales.
We all are aware of the Galaxy Note 7 battery scandal that took place last year. The case not only wounded the corporate image of the company but further resulted in the loss of customer faith for Samsung devices. Though the company claims that about 100k Galaxy S8 and S8 Plus units have been tested for battery safety prior to its launch, it would require millions of satisfied customer testimonials for building its image once again.
Samsung on its end, has moved on from that incident. Senior executives told foreign media on the sidelines of the briefing that it will take time for Samsung's brand image to recover (via Reuters). They also said Samsung has seen a rebound in consumer sentiment toward the firm since announcing the results of a probe into the fires and preventative measures on Jan. 23.
It took Toyota about four years for its brand to get back to where it was, and I think ours can do it faster.
said Lee Young-hee, an executive vice president at Samsung's mobile business, referring to a series of Toyota Motor Corp vehicle recalls from 2009 to 2011.
Both Galaxy S8 and S8 Plus come with the very itriguing infinity display, giving you a massive 95% screen to body ratio. Both feature industry-first 10nm processors, with support for Gigabit LTE. The front camera is an 8MP one while the rear one is a 12MP dual pixel snapper. Both the cameras also feature power saving capabilities. Though both the handsets feature quite similar hardware and software specs, they differ in terms of their screen sizes.