Content is king and Google knows it well. With the increase in media consumption, the tech giant is now introducing a much-needed addition to its 'News & Weather' application. This latest update is aimed at bringing more stories from across categories and the globe onto the homescreen. You'll be able to scroll through more headlines than even before.
As announced via an official blog post, Google now plans to surface you more content — front and center — without having to interact with any buttons. The tech giant, in a survey, found that most individuals would scroll down to the bottom of this homepage and push the 'more stories' button to discover even more content.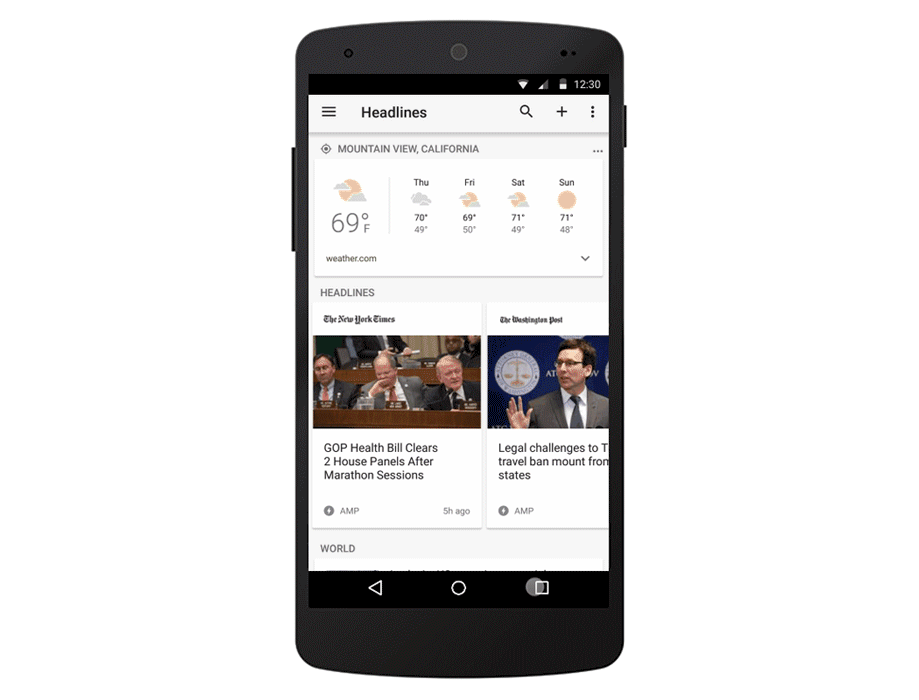 But, this repetitive exercise is now being let go with the introduction of a new 'More Headlines' feature. This now enables you to simply keep scrolling through a stream of about 200 stories in one go. Then, once you reach the bottom, you can keep scrolling on to interact with even more stories. This means you can get a load on about the happening around the world via an endless stream of content. This provides you access to the latest in tech, sports, entertainment, and business among other categories.
[mks_pullquote align="left" width="300″ size="24″ bg_color="#dd3333″ txt_color="#ffffff"]
The More Headlines section loads stories on demand as you keep scrolling, quenching your thirst for news
[/mks_pullquote]
Further, Google adds that the News & Weather will continue to prioritize displaying fast-loading AMP links on the homescreen. But, it will not hinder your content consumption as more websites have adopted the format to reach their readers instantly. The news pieces will still be demarcated with various labels such as Highly Cited, Local Source, and Fact Check inside the app. The feed will continue to be algorithmic to personalize the experience and surface content more relevant to each user.
The 'More Headlines' feature will be rolling out for News & Weather app users both Android and iOS users in the coming days. Would you consider downloading the updated News & Weather app to consume content on the daily? Comment your thoughts down below.