Are you really, really good at some game and have been raring to show off your capabilities to the rest of the world? There are several good options like Twitch available however, broadcasting over Twitch won't do any good if the people you actually want to show off your mad skills to aren't available on the platform. Well, Facebook is giving users a pretty cool alternative to get busy connecting themselves with others via real-time video.
Yup. Starting today, users can go Live directly from Facebook via their desktop webcams. The social networking platform will also allow them to stream content through professional equipment and even broadcast gameplay from their PCs. The company had previously allowed users to live stream through their smartphones.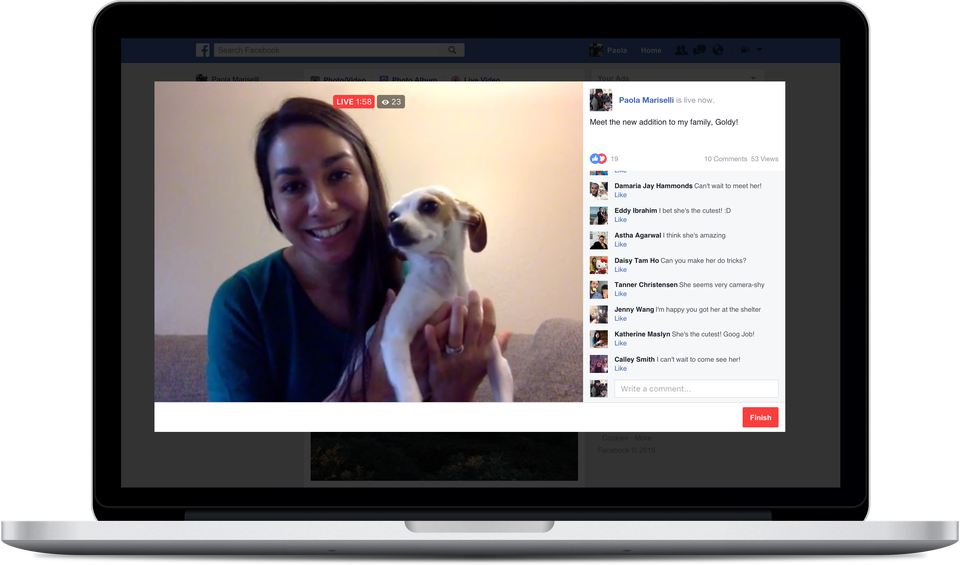 Speaking on the topic, Facebook said:
People around the world can broadcast live video to Facebook from their desktop or laptop computers. While it's been possible for people to go live to Facebook from mobile devices since last year, desktop or laptop computers provide a stable camera setup that can be beneficial to many types of Facebook Live broadcasts — from Q&As to vlogs to tutorials to any broadcast from someone who isn't on the move.
Facebook has kept going live from desktop as simple as can be. Simply click "Live Video" from the top of your News Feed or Timeline and then follow prompts. You can chose to add a description and even choose your audience, which should allow you to explore your creativity without offending anyone.
The company is also making it extremely easy to use streaming software or external hardware when going live from a computer. Users could have done this through pages earlier on, however, the very same capability is now available through user profiles as well. Now users can also indulge in things like sharing their screens, inserting graphics, switching cameras.
Broadcasts can also be managed on the basis of Groups, Events, or Facebook Pages that are managed by the user. The company also paid special attention towards outlining the use of such a feature for gamers and artists.
If you're a gamer, this new feature makes it easier than ever to stream your PC gameplay to friends and followers and engage with them while you play. If you're giving your friends or followers a tutorial or how-to guide, you can incorporate on-screen graphics, titles, and overlays. Or if you're an artist, you can go live and switch seamlessly between cameras as you narrate the process.
The feature should certainly go a long way towards introducing fresh live content on the platform. May people have kept away from Facebook Live simply because they prefer things to be perfect and considering the scope for mistakes that is already present with Live Videos, they didn't want to aggravate the situation further by using s smartphone to broadcast.
Desktop, and the ability to use specialized hardware and software should allow them to get in on the fun and push more live content to the platform.
You can check out a step-by-step guide right here.