Yesterday, Apple made a significant move to attract iPhone enthusiasts worldwide with the release of a bright red iPhone 7 lineup. The launch saw the Cupertino giant coming to the frontlines to support a charitable cause with its flagship device, instead of just their usual accessories. But, for a reason unknown, Apple has decided to market the red iPhone color without the charitable (PRODUCT)RED tag in China.
For those aloof, Apple is known to paint some of the products red in order to support and spread awareness for HIV/AIDS among the masses in support of the charity [Red]. These products are launched the (PRODUCT)RED moniker which helps the company generate a sizeable chunk of additional funds for the charity.
This is because the purchase of the red-colored Apple products, which is a Special Edition iPhone 7 lineup this time around, includes a contribution to the charity. And the Cupertino giant has been able to raise around $130 million through the sale of their red products — such as Beats headphones or other accessories — in the past.
Apple is making the devices available across 40 countries, starting at $779, to raise more funds for the charity in the coming months. It is debuting the device in April. But, several fanboys have sounded the alarm about that the non-existence of the said [RED] branding in the promotions on the company's Chinese website. The branding has, however, been found to be intact on their Taiwanese website.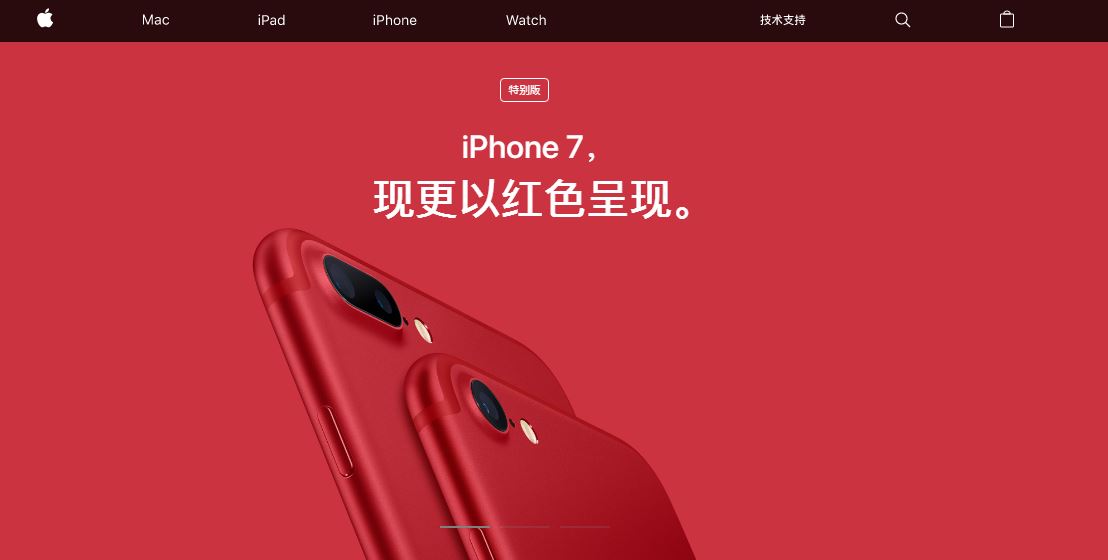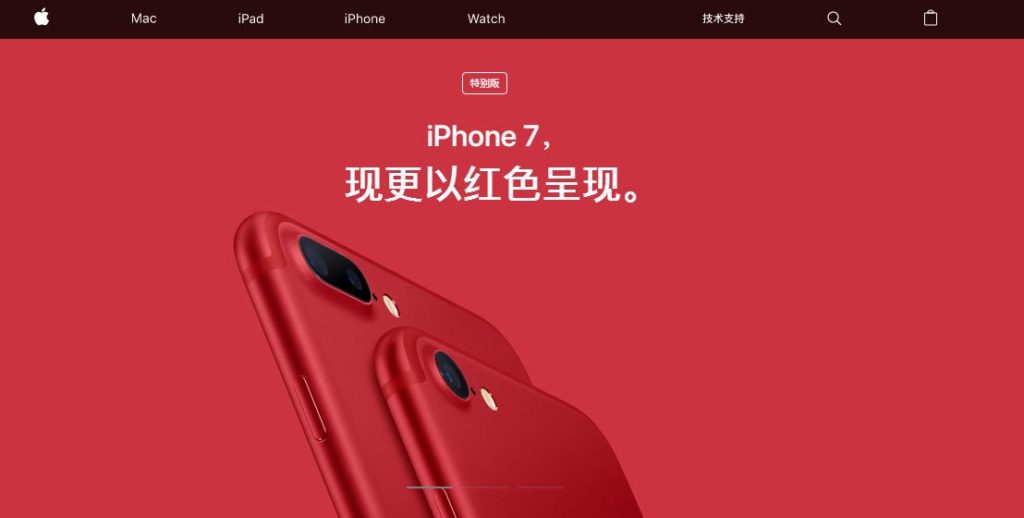 This might sound surprising at first because the addition of a bright red-colored iPhone with a silver Apple logo is pretty alluring for the Chinese populace. The launch also comes at a time when the company has been looking for tactics to further sales in the region, which have been witnessing a downfall over the past year. The local competitors such as Vivo, Huawei, and Oppo have caused it to slide down to the fourth spot in terms of sales. But, why would they not apply the [RED] branding to collect contributions from China?
Well, it seems that HIV/AIDS prevention is a prominent subject of concern among Chinese populace, but it is also tricky to talk about the same there. The Chinese government has introduced several policies to address concerns about AIDS, which has been a debatable issue among students and homosexual men in the country. While progress has been made in limiting the spread of virus in students, it has proved difficult to prevent the rise of the same in the latter. Apple is looking to avoid controversy with regards to the sensitivity of the subject in the nation. The [RED] branding has, hence, been foregone in China.
Source: TechCrunch