For long, Google has been focused on improving the offline capabilities of its products and services to better the user experience. And now, the tech behemoth is integrating a handy 'offline search' feature into its Google Search app on Android. It has been designed to alleviate the frustration of waiting for search results to appear during sluggish internet connections.
With this new feature, you now have the ability to conduct searches even when you're offline — available previously as well. But earlier there were no search results displayed to you, only a 'no network available' card popped up. Now, Google will save the queries you've entered into the search bar and display the results when an adequate signal becomes available.
The new offline feature added to the Google app has been described in the official blog post as under:
Mobile networks can sometimes be inconsistent or spotty, which means that even if you have a connection when you start your search, it might fail before you get your results back.

With this change, search results are saved as soon as they are retrieved, even if you lose connection afterwards or go into airplane mode. The Google app will work behind-the-scenes to detect when a connection is available again and deliver your search results once completed.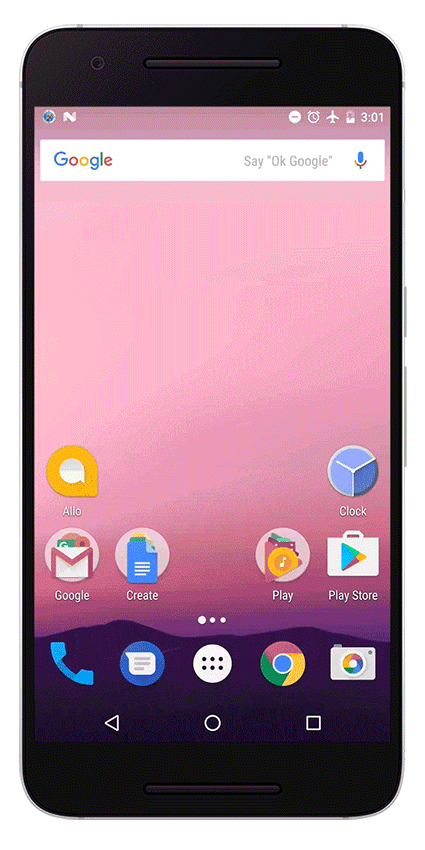 Using the saved queries, Google will perform the necessary search in the background when a decent internet connection come along. Once your search results have been fetched, the app will send you a notification saying 'search results ready.' You can then tap on the same to be navigated to a pre-loaded, streamlined search results page. You can use the same to keep track of scores, weather, and stock prices anytime. Also, the blog post says that this minimal (but important) change will not stress out your battery life or data usage.
In addition, the tech behemoth has also added a new 'Manage Searches' section within the hamburger menu of the Google app. You can tap on this option to keep a check on any remaining offline queries, which have been saved for displaying search results. This feature will surely come in handy for users in emerging markets, where you cannot completely rely on your mobile network.