Google is continually working to better its news service with the introduction of new features and tags to make the stream relevant and worth your time. Today, Google has announced that it has added a new 'Fact check' tag to its popular news service. This tag will help readers easily identify fact-checking articles among cohort of news stories.
Google News connects fact-checking articles with live news partly based on an established process called Claim Review. The tech giant says that sites that follow the commonly accepted criteria for fact checks can apply to have their service included.
Publishers who create fact-checks and would like to see it appear with the "Fact check" tag should use that markup in fact-check articles. The tagged articles would be visible in the expanded story box on news.google.com and in Google News & Weather iOS and Android apps, starting with U.S. and U.K.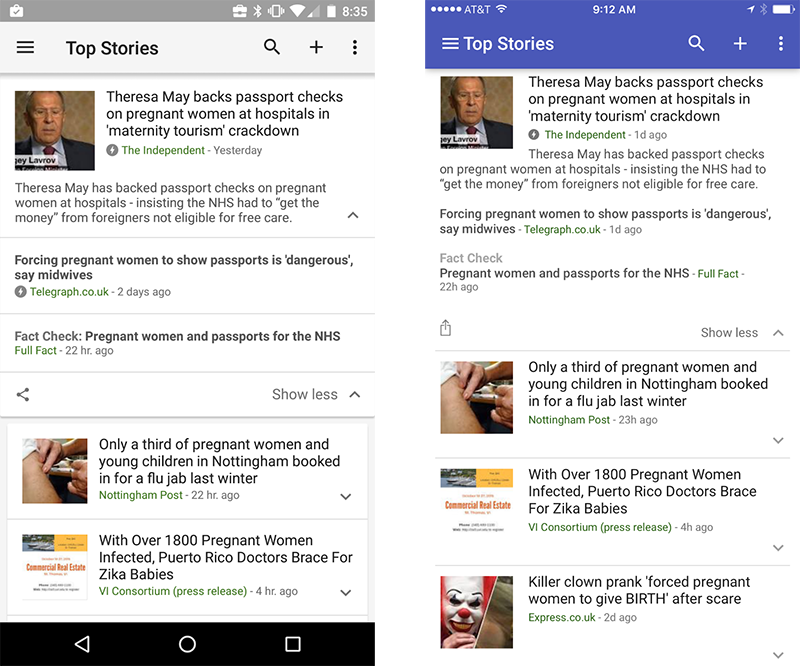 Fact check will now appear as a label among news search results, alongside other established labels. In the official blogpost, Google mentions,
We're excited to see the growth of the Fact Check community and to shine a light on its efforts to divine fact from fiction, wisdom from spin.
Earlier this year, the tech giant also added a Local Source Tag to highlight and give prominence to local coverage of major stories. Google introduced this tag with the aim to provide greater exposure for local news outlets reporting on stories that have gone national.
Since the tech giant has started labeling types of articles in Google News, readers have had the convenience to easily access a diverse range of content types. For examples, articles tagged Opinion refer to the sources that primarily publish about their belief or judgement about certain topics, while the ones highlighted as In-depth show the results when the query is about understanding a broader topic. Finally, the articles quoted as Highly Cited are the ones that appear most frequently and are referenced by other articles in this story.