Its that time of the year again, when Google calls unto all of its developers(and a few journalists) to attend its annual Developer's Conference – Google I/O. We're here to give you the inside scoop of what Google is expected to launch tonight, because we know it all.
Android release is known to all, but apart from Android, the tech giant will update us about a new VR platform, a Google Cardboard replacement, Chrome OS, Project Tango and a lot more.
Let's take a look at a few sure-shot announcements Google will make tonight.
Android N – What's your name?
Like every year, Google is expected to discuss and update the developers on the final version of Android N. Even though Google is rumored to be doing things differently this time around under its parent – Alphabet, but Android discussion is a must.
But unlike every year, developers got a taste of the yummy developer preview of Android N way ahead of its first release at Google I/O. We already know that Android N now supports splitscreen multi-window functionality and an uncluttered notification center. The update also includes an improved Doze mode with certain under-the-hood battery improvements. Also, this was the first time Android N Developer Preview was available on non-nexus devices, starting with the Sony Xperia Z3. The final updates will be pinned down at I/O tonight.
There have been rumors of the inclusion of a 3D-touch like functionality embedded into Android N, but it may still be a far fetched reality. And just because the developer preview to the latest Android was released months before I/O, we are now expecting to learn the final name of the software tonight, maybe Nutella??
Google VR – step away from reality
In the Founder's Letter Sundar Pichai, the CEO of Google has predicted that its the era of Virtual Reality and AI, so its definitely going to be a highlight at Google I/O this year round. Google is already familiar with the VR technology, but will dive deep with the release of a standalone Android VR platform and a headset accompanying the same.
The cheap and simplistic Cardboard headset that was released at I/O about two years ago, will now be replaced with a standalone VR headset(with an in-built screen) that will be more sturdier and reliable. The new VR headset will be less powerful and lack certain functionality when compared to the market leaders like Samsung, HTC (Vive) and Oculus Rift.
But rest assured Google will finally step-up and bolster its VR platform that it has been developing and testing for the past couple of years. This will also help Google build its developer community around the new VR platform and push them to build applications for the same.
Android Wear – update required
The Android Wear OS was released at the Google I/O Conference more than two years ago, but has since then lagged behind other Android platforms receiving only some minor additions. With the release of the much-awaited Apple Watch, Google's Android Wear platform now demands a much awaited redesign and update which might be announced at the I/O Conference this year.
The Google I/O Conference has a session scheduled called 'What's new in Android Wear', which gives us a heads-up that we finally might get our hands on Android Wear 2.0.
AndroidPolice in their app teardown found an evidence that Android Wear apps could be coming to the Play Store itself, and wouldn't require a companion app to be installed on the phone. You might soon be able to search, download and update Wear apps directly from the Play Store. We hope to hear more announcements regarding the same tonight.
Chrome OS and Android Unite
Chrome OS never got-off the ground as such, but it might have a final shot at revival. We've been direly waiting for Google to update the Chrome OS to support Android apps, and it seems that Google might finally answer our prayers.
In a recent turn of events, some users have been noticing an option to 'Enable Android Apps to run on Chrome OS' under a Android apps section on the OS. It is believed that Google might finally unveil the updated material design look of the Chrome OS along with the Android app runtime – presumably today at Google I/O.
Project Tango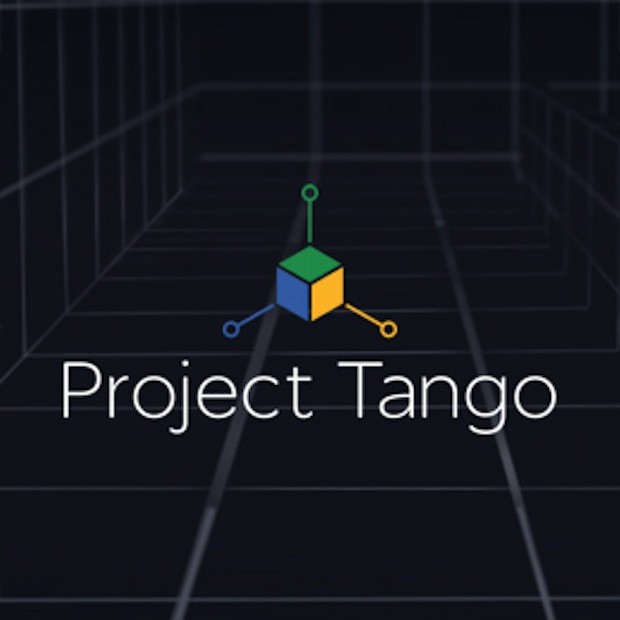 As we have reported earlier, this year might be Project Tango's chance at going mainstream with the release of its first-ever smartphone in partnership with Lenovo. This will enable developers bring-forth advanced computer-vision capabilities to a hand-held device.
If you're unfamiliar with Project Tango, it is a hand-held device that makes use of two rear cameras and two sensors to help create a 3D model of your surroundings. Google at I/O is expected to announce the use of this technology in improving Google Maps and help in world building for VR.
This device will also allow you to map indoor surroundings. It is also being reported that Google is working on a sharing feature that will collect and stitch together to form a giant indoor 3D map. If this feature is being launched tonight then it will be one of the highlights of the event.
Android Auto
Google announced the Android Auto platform at I/O in 2014 but we haven't heard any updates on the platform since then. We also haven't seen the platform being integrated in many automobiles, even though Google boasts about many partnerships at the I/O Conference each year.
We also expect Google to ride us into a new and updated version of Android Auto to compete with Apple's automotive platform, CarPlay.
Google Home – the Amazon 'Echo' competitor
If you've heard the rumor mill, then you would be aware of the fact that Google is also working on a AI assisted device to compete with Amazon's 'Echo' running their assistant Alexa. With the development of Google Now and the DeepMind technologies, the company is expected to finally unveil a device at the I/O Developer Conference tonight.
Recode reports that 'the device will allegedly be a refashioned OnHub router and respond to user queries for web searches, reminders, timers and more.' This might become a reality tonight to bank upon the market of Amazon Echo, which has gone ahead to become a huge hit with the users.
Hugo Barra, the global VP of Chinese smartphone maker Xiaomi has released a teaser that Xiaomi will be a part of Google I/O 2016. And as user speculations suggest Xiaomi could be working hand-in-hand with Google to develop an Android TV console. Another teaser released today has fueled the rumor mill to think that it might actually be an Android-powered gaming console.
Beyond thrilled to share that Xiaomi will be a part of Google I/O. A sneak peek of what you'll see from Mi at #io16 pic.twitter.com/GP3HHE3F6c

— Hugo Barra (@hbarra) May 17, 2016
I/O 2015 saw the release of Google's IOT platform 'Project Brillo' that was expected to help you connect devices around your home. Chirp could be one such device that might launch tonight and we also expect updates regarding 'Brillo' at the Developer Conference tonight.
Bots, bots everywhere
With a strong neural network and machine learning platform under its wing, Google is also expected to jump the gun and join Microsoft and Facebook in the chatbot market. With chatbots being the future of communication, Google also with the help of its open-source 'SyntexNet' platform want to help businesses train their AI and make their work easier.
The search giant is trying another hand at social networking and has released a new group messaging app under the moniker – Spaces – to realize their goal. WallStreet Journal believes that Google is working on a smarter messaging app, which will incorporate their AI and chatbot technology to rival the already existing chatbot platform from Facebook Inc.
Though there is no mention of such an event in the I/O schedule, but lets hope for the best.
Project Ara
The (in)famous modular project started by Motorola, hasn't seen the light of day until now. Google after selling Motorola to Lenovo had kept the Ara division under their wing but no updates regarding the project have been dispensed since its debut two years ago.
LG Mobiles have beaten Google at their own game by releasing a modular smartphone, the G5 that comes with various attachments to help enhance the use and performance of the device.
We also expect Google to finally drop the curtain from the much awaited modular phones, the Ara and treat people with the cutting-edge technological eye-candy that it is.
We still have high hopes that Google's self-driving cars would have completed testing and will be revealed at the I/O Conference tonight. We don't have to wait much longer, I/O 2016 start tonight at 10:30 P.M(IST).
Stay tuned, The Tech Portal will keep you updated with all the latest happenings at Google I/O 2016.
---