Google has now officially sent out invites for a September 29 event, wherein it is inviting media and press for some 'new treats' and much more. And considering how Google isn't always very predictable about new launches, that could mean a lot of new hardware and software.
The company is inviting media to "a morning conversation about some new treats from Google" on September 29th.
So what's in store ? Well frankly, it could be a lot of things.
CNET for example, had reported earlier this week that Google is looking to unveil a new nexus device on September 29th. On that same note, we've had reports that Google has chosen LG and Huawei for manufacturing the next-gen Nexus device. The reports further suggested that Huawei will be working on a Nexus 6 phablet replacement. LG on the other hand will develop the successor to the smartphone series.
Nexus, as you'd know, has been "the go-to device" for a lot of Android users. The biggest advantage which this Google-backed (but not manufactured) device runs Android in its pure, native form. And since Google just recently christened the latest Android version "Marshmallow", a possible release of the same riding on a new Nexus device sounds….delicious !
Both — a phablet and a smartphone — are expected to be launched, with the former one being manufactured by Huawei — which continues to become a major force in Android devices, with the latter one to be manufactured by the more Nexus-experienced LG.
A Nexus launch could make things really interesting, with a Samsung v/s Apple dual turning into Galaxy series v/s iPhones v/s Nexus devices. We're in for a treat !
Next up, which surfaced in reports just yesterday, could be the launch of a fully revamped Google Chromecast. The media streaming dongle, which debuted long back, hasn't seen much improvements in terms of both — its hardware and software. However, media reports now suggest that a big overhaul is on the cards.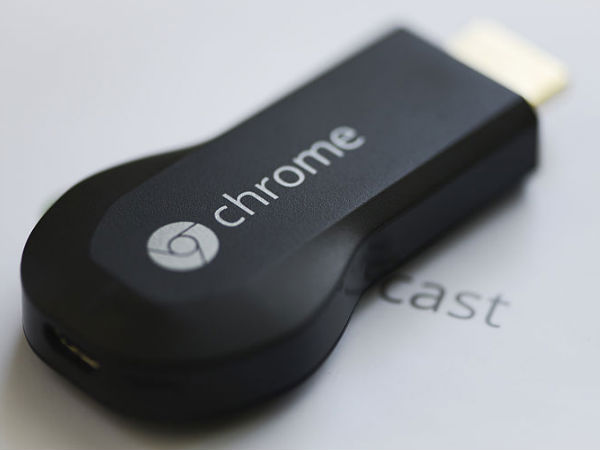 The small, dongle-like media streaming device is expected to get a lot of new as well as updated features. Most notable of them being a faster Wi-Fi hardware (upgraded from the previous  802.11b/g/n to a faster 802.11ac band), Fast Play (which would enable the users establish a quick connection and play content seamlessly), new content feeds and Chromecast Audio.
Another interesting thing though, is the fact that invite has come in from 'Google' and not 'Alphabet', marking Sunder Pichai's first appearance as Google CEO. This will also be Google's first big press event after Alphabet came into being, thus hinting towards a possibility of Pichai explaining the entire company structure as well.
Yep, it looks like its his show now.
Stay tuned with us as we bring to you all the important announcements from the event, as a part of our Special Coverage.
---