Youtube gets a brand new HTML 5 player, Apple.com goes for a big re-design, Oyo and Practo scoop up $100 Million and $90 Million respectively. All this, and a lot more, in this week's weekly roundup. Take a look.
1. Govt. lifts ban from adult websites not serving Child Pornography
After that initial wayward move of blocking over 850 websites on allegations of hosting porn content (that included some rather dumb additions like collegehumour and 9Gag), Government heeded to pubic outroar and partially lifted the ban from websites not serving child pornography.
The issues still remains debatable though, as ISPs have made pretty clear, the difficulties they'll obviously face in such selective banning. Let's see how this pans out.
2. Facebook introduces 'Live' for celebrities
Facebook continues to show its aggressive video ambitions. The social networking giant introduced an all new service, in a test phase, named Live. The service, released for celebrities and brands with Mentions page on Facebook, lets page owners connect with their followers in real-time.
In a rather contrasting development though, a professional youtube content creator accused Facebook of theft and stealing, and literally opened up details on Facebook's ridiculous view counting practices.
3. Microsoft releases Bridge for iOS apps 
Microsoft Inc. released its much acclaimed 'Bridge' platform that will let iOS developers port their applications to Windows, minus the hassle — well most of it. The Android version though is yet to come out.
The Bridge service will not only let developers port existing iOS applications to Windows 8.1 and 10, but will also allow them to design new apps from scratch, using the skills they already posses. The app is also integrated with the brand new Visual Studio Microsoft has recently put up into the market, that will allow developers to simulate their applications while developing.
Microsoft's plans for the future of this service are really ambitious. We may be looking at ARM integration next, which, when effected, will allows iOS apps portability to Windows smartphones as well.
The Android version of a similar app is already in private Beta and with this bridge, Microsoft is probably looking to make inroads into the iOS app portal as well.
4. Practo Secures $90 Million In fresh round for a global expansion
Perhaps one of the most innovative and product-focused startup companies we have come across in recent times, Practo, the one-stop healthcare platform for all your doctor needs, secured a fresh $90 Million round led by Tencent. The investment marks Tencent's first investment into India.
5. Oyo Rooms scoops up $100 million in funding, Zostel Follows With a $30 Million round
Oyo Rooms, the 21 year old Ritesh Agarwal founded budget hotel chain with Peter Thiel's backing, grabbed in a staggering $100 Million for an aggressive expansion drive. And while expansion is clearly the focus, Oyo will also look to shadow other competitors, specially Zostel's Zo Rooms, with which it went into a spat earlier this year.
However, Zostel isn't holding back either, with the company raising $30 Million for its oyo Rooms-like Zo Rooms chain.
6. Apple.Com gets a reboot
This is probably the "story of the week". One of the world's largest online retail stores, and the flagship sale platform of world's most valuable company, Apple.com received its biggest visual overhaul, probably the biggest it has ever got.
You now see a product page, combined with a buy button and usual stuff from the previous design. You also get to buy all related accessories for a particular product from that page itself.
7. Snapdeal Will invest $100 Million into a new Media Research Lab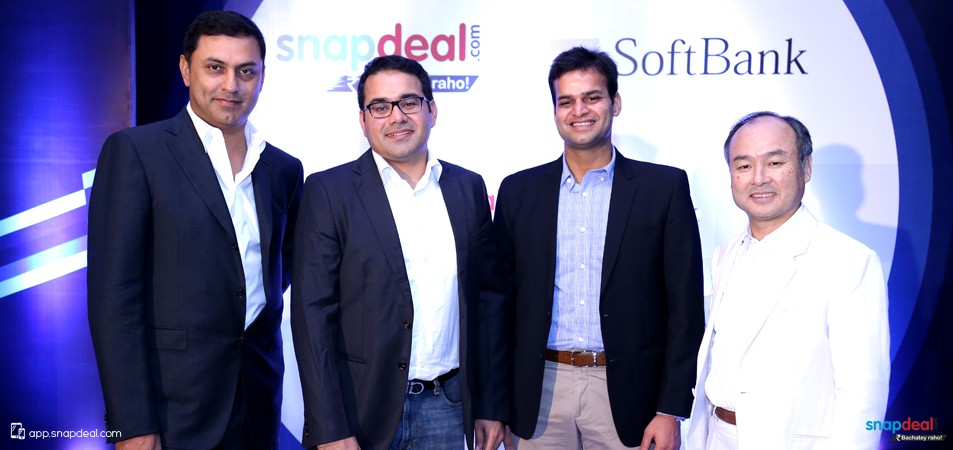 E-commerce (and others as well ) startups in India are now beginning to realise, that revenue generating, deep-discount model won't be enough to make them the next big company. Amid first major indications of that realisation, Snapdeal announced to put aside, a whopping $100 Million for doing research and bringing out-of-the box products and features, both in e-commerce and other fields.
The first such product to come out is a machine-learning powered e-commerce shop, which adapts its listing as per user behaviour.
8. Nokia sells 'Here' to carmakers for $3.07 Billion
After months of debating over the same, Nokia has finally sold 'Here', its mapping service, to a consortium of German Carmakers for a sum of $3.07 Billion.
The carmakers consortium that included top names like AUDI AG, BMW Group and Daimler AG, reportedly won the bid over Uber, who was also interested in 'Here'.
The deal is part of Nokia' drive to sell off all it's Capital intensive businesses and get over the slump that hit the company, once the advent of smartphones destroyed it's hold on even traditional stronghold markets such as India. Since then, Nokia has gotten rid of it's mobile division — packing it off to Microsoft — sold of here, and according to Rajeev Suri, President and CEO, Nokia will now,
focus on a planned combination with Alcatel-Lucent. Once that is complete, Nokia will be a renewed company, with a world-leading network technology and services business, as well as the licensing and innovation engine of Nokia Technologies.
9.Yahoo's never ending acquisition spree continues, acquires Polyvore
Yahoo made yet another takeover this past week, when it acquired fashion community cum ecommerce platform Polyvore in a deal rumoured to be worth around $60 million.
The acquisition comes has part of CEO Marissa Mayer's strategy of buying companies — specially online portals — and using them to generate revenue based on social, mobile, video and native ads. The strategy has already seen over 50 purchases for a net price north of $2 billion in the last 3 years.
10. ISRO continues to leap ahead 
India's space program continues to leap way ahead of other tech driven fields within the country, both in terms of innovation, and revenues. While ISRO helped put 5 British satellites into space, the US too wants ISRO to launch its satellite. This is a major breakthrough, consider how the same United States had previously imposed heavy sanctions on India's space program. But then, let bygones be bygones, shall we ?
In a related development, Antrix, ISRO's commercial launch arm handling all such operations, announced profits worth over $140 Million in last 5 years.
11. Hackers delay Valve's $18 Million Dota 2 tournament
The International, the annual Dota 2 tournament held by Valve, got delayed courtesy hackers this year. A DDoS (Distributed Denial of Service) attack on the game servers left them crippled and the tournament had to be called off for some time, before it resumed after several hours.
Well, with a $18 million pot this year, the organizers may want to look at options — such as dedicated servers, which do not need to rely on the vulnerable game servers — that could help prevent hackers from stopping the action midway, or even worse, tampering with the game itself, next time.
---