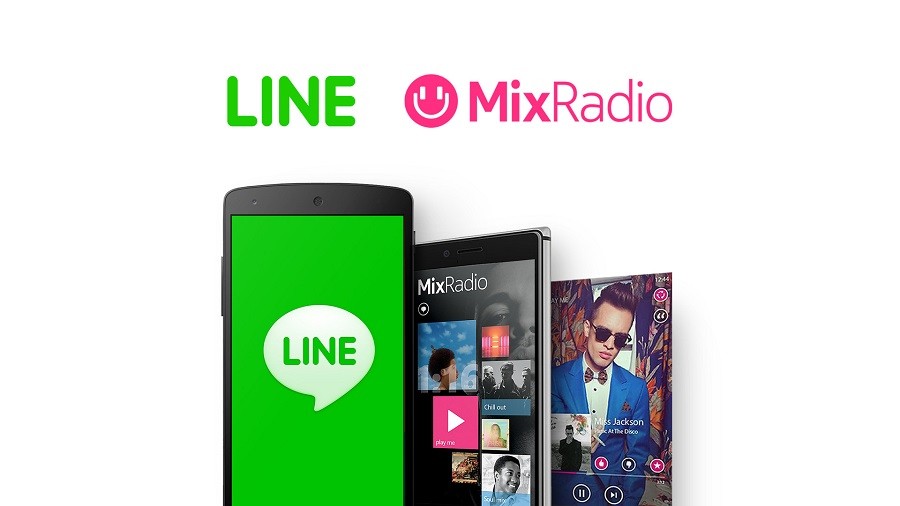 Japan based Messaging App Line, has just announced the acquisition of Microsoft's Mix Radio for an undisclosed amount. Rumours had already been surfacing about Microsoft's plans to dish out its music service, but it wasn't known that the Redmond giant was planning a sell-off.
For Line, this deal is important to further enhance its focus on music, and to also expand its global reach. The IM app will further combine MixRadio's services with its recently announced music streaming service called Line Music, for which it partnered with Japan based record label Avex and Sony Music.
Line, in an official announcement, said,
Acknowledging the fact that Music and Entertainment are essential aspects in life, LINE has chosen to acquire MixRadio, a highly acclaimed service that offers the world's most personal and truly mobile-optimized music streaming service to millions of listeners across 31 countries.
An essential part of the deal says that MixRadio will "continue to collaborate with Microsoft" to offer a "personalized music experience as a third party service" on Lumia smartphones. Apart from using MixRadio's dominant presence among Lumia device owners to promote its messaging app, Line Corp. will also gain from MixRadio's recently launched recommendation engine.
Jung-ho Shin, CGO (Chief Globalisation Officer) of LINE Corporation said,
I am confident that MixRadio provides an outstanding music service, which is an important component of consumers' life. I also believe that LINE's global footprints will further enable MixRadio to bring endless pleasure to them. 
Jyrki Rosenberg, Head of MixRadio, adds,
LINE shares our vision and passion for simple, personal and fun user experiences while constantly delivering innovation to our listeners. This partnership presents huge scope to expand our service to even more people around the world.
The team that developed MixRadio, along with the MixRadio leadership team, will join the new company, and continue to be headquartered in Bristol, United Kingdom.
Acquisition of Microsoft's Mix Radio will further add to Line's music portfolio, and will help in boosting its music streaming service. As for its IM app, it faces tough competitions from table toppers like WhatsApp and Snapchat and China-based WeChat. Apart from these, India-based Hike too has been growing its user-base at a rapid pace and looks set to continue that run in future. Hike is backed by Bharti-Softbank, which is a JV between Indian telecom conglomerate Bharti Airtel and Japan's Softbank.
---