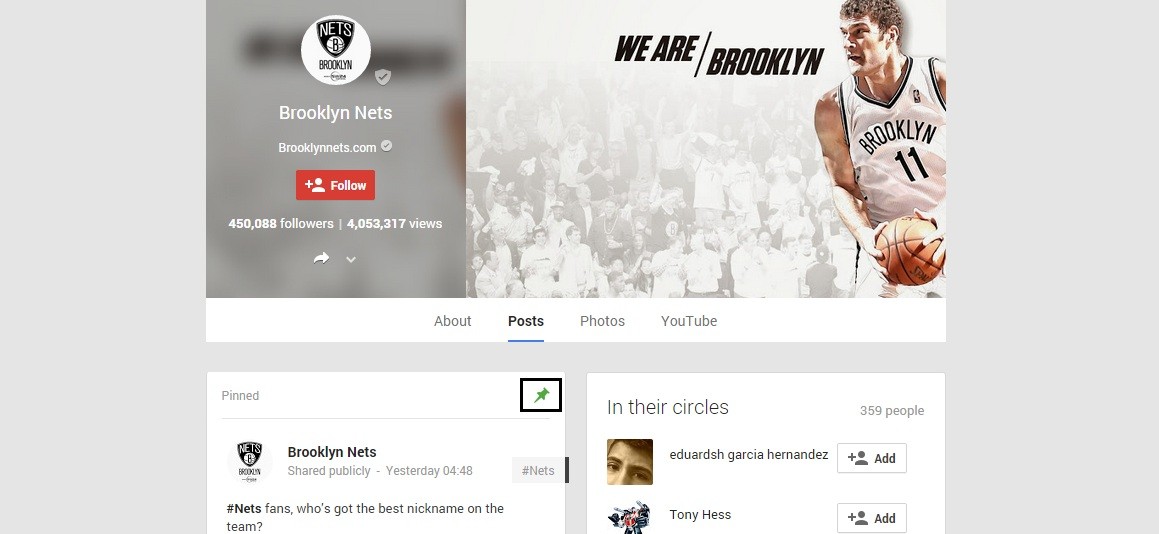 Google+ is now allowing users to pin important posts on the front of their profiles, following Facebook and more recently, Twitter's recent trends (via Engadget).
This new feature, announced by Google staff member Denis Trooper now allows Google+ users to prioritize a specific post on the top of the page, thus showing it above the rest of the posts.
Dennis says,
Starting today, you can pin a post to the top of your profile or page. When someone visits your page, they'll see the pinned content first above the rest of your posts. 
To pin a post, open the drop down menu on any public post when viewing the posts tab of your profile or page on a desktop browser.  Desktop and Android users will see your pinned posts. But, however strange it may sound, Google hasn't released the same feature on iOS yet. Google says, iOS support is "coming soon".
---