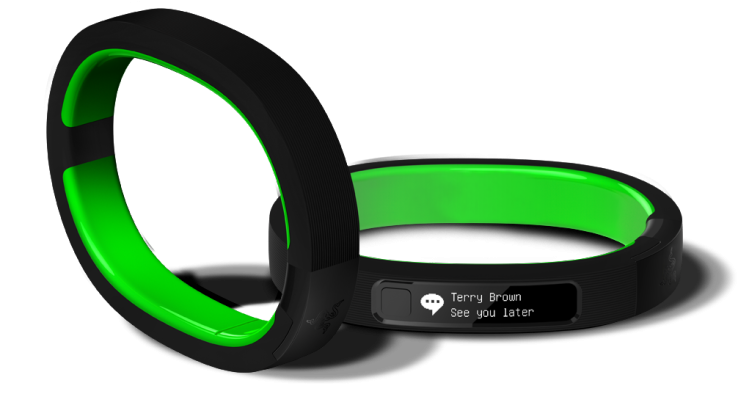 Razer's $100 Nabu smartband, which the company announced in CES this year will now be officially available online, on Razer's own store and other retailers. The bands starts shipping from tomorrow (December 2nd).
The smartband, which is priced at an affordable $99.99, will be currently available in North America region only. Availability for other regions hasn't been announced yet, though Razer says the device will be available to other regions soon.
Razer has also announced, that in a way to give back to fans that supported the Razer Nabu's development since its announcement at the start of the year, an early batch of 5000 Nabu units will be made available to them for pre-order via Insider, Razer's newly launched community platform.  For more information on the Nabu pre-order for Razer Insiders, you can visit http://rzr.to/kbwWq
The smartband will be available in two sizes–small-medium and medium-large—and in four colors, including green, white, orange and black. Black will be the first color to launch with the others following later. The band is made from certified hypo-allergenic materials, is water resistant and has a battery life of up to seven days on a full charge.
It is compatible with iPhone 5 and up and Android 4.3+. The band connects to your smartphone via Bluetooth® Low Energy technology, helping to last longer than other competitors on a single charge.
The band not only acts as a fitness tracker, but also allows you to see notifications like emails, calls, texts, and app alerts from a smartphone. And not disappointing the long list of gamers which follow Razor, the company has included band-to-band capabilities for multiplayer gaming too.
---