60,000 student innovators from 25 Indian states battled it out for the top three spots in the India-leg of the 12th annual Microsoft Imagine Cup 2014.


Team Dexters won the Innovation category; for the gaming category, Team Seven Summits, represented by Asar Dhandala, Prithvi Raj Pawar emerged winners; and Divyani Dubey, E20-918Garima Purohit, Jai Sharma, Jitendra Khasdevunder from Team Untraceable0208 won the World Citizenship category. The winners were announced by Microsoft India at the end of the India finals held in NOIDA yesterday. One of these teams will now represent India in the worldwide finals in July in Seattle and compete for a USD 50,000 prize.
Winners
1st Place
-Innovation – Team Dexters
-Gaming – Team Seven Summits
-World Citizenship – Team Untraceable0208
2nd Place
-Innovation – Team Path Finders
-Gaming – Team Crustaceans
-World Citizenship – Team Future One
3rd Place
-Innovation – Team canada goose outlet online TechnoPlanet
-World Citizenship- Team Indus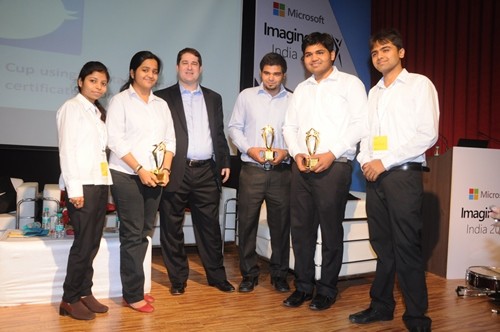 Often referred to as the Olympics of Technology, Microsoft Imagine Cup HC-011-811-ENU is more than just a competition. It is a platform for young entrepreneurs, developers and innovators to develop and showcase their gestiontb.ca technology-based new business ideas, create products, put together business plans and even take their products to market, often catapulting them to global fame and fortune.
Among all the three winners, one team will represent India at the worldwide finals in Seattle in July for the Imagine Cup & the USD 50,000 prize.
---