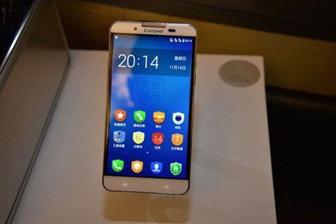 Dual-OS smartphones and secure Android devices are two things which aren't quite prevalent in today's smartphone market. Well, Chinese vendor CoolPad along with China Telecom may have just solved those issues for you.
As per a DigiTimes report, Chinese vendor Coolpad has reportedly tied up with China Telecom to release a dual OS, secured Android smartphone called Platinum Dayton.
As for the dual OS, the phone has two version of Android pre-loaded into it. The first one is called the "Open-Android" OS, which functions just like any other Android OS funstions on a smartphone. The other one, called "Closed-Android" OS, is a highly restricted version of Android, which is designed only for voice communications and short messages and unable to access the Internet due to considerations of security.
The company is also providing easy-switch method for customers to quickly switch from using one to the other.
The device is a flagship, and hence its specifications and pricing are on the higher side. It features a Qualcomm Snapdragon 801 2.5GHz quad-core processor,  3GB RAM and 32GB in-built memory.
The phone has crisp, sharp 5.98-inch Sharp Quad HD touch screen, with resolutions as high as 2,560×1,440. It features a 13 megapixel rear camera and a 5 megapixel front snapper. The device has support for TD-LTE and FDD LTE.
Coolpad currently plans to launch the device, specifically for China (as has been the strategy of most of the major Chinese brands). It is priced at CNY4,000 (US$653) and is expected to launch sometime in late-November.
IMAGE : TECH.SINA.COM
---