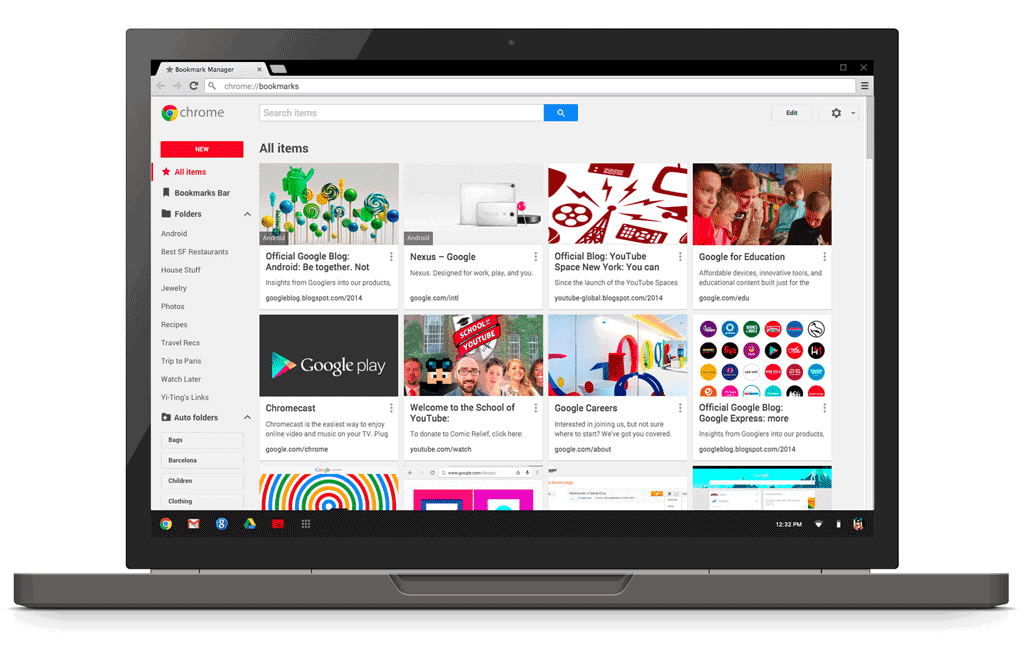 Google's new bookmarking interface (formerly called 'Stars') which the search giant made available for download last month, has now been fully integrated into Google Chrome browser.
This new update will bring an all new look and feel to the way you bookmark your favourite pages while browsing. Google says,
We all know how hard it can be to find something once you've saved it. Starting today, it's a lot easier thanks to an update to bookmarks in the latest Chrome Beta.
Bookmarking, which is never actually mentioned specifically, does form an integral part of our overall browsing experiences. Many sites and apps, like Delicious, may have led you to believe how less important bookmarking is, but it still is, an important aspect and has no real substitute as of now.
With launching of this new interface, specially for your Bookmarking needs, Google has once again reminded us of how cardinal Bookmarking still is, and will always be.
Google's new Bookmarking interface got leaked out in May by the name of 'Stars' .It later silently released a public version of the same last month albeit, without that nomenclature. However, Google's current Blog post about its new Bookmark interface mentions the author's post as Super 'Star'-rer, giving enough indications of the fact that the name wasn't just a rumour.
Google will be rolling this feature gradually out over the next few weeks. You can try out the new Bookmarks Manager by going to your Chrome Menu  > Bookmarks > Bookmarks Manager.
---