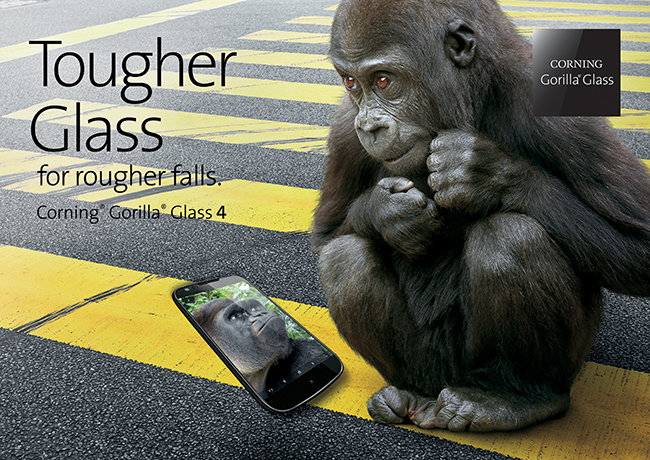 Corning, supplier of almost all of the world's smartphone screen glasses, today unveiled its next generation Gorilla Glass 4. The company claims this new glass to be two times tougher than current competing glasses in various smartphones.
As per Corning, its next-gen Gorilla glass survived 80% of the times in a drop test which it conducted in its labs. Most of the current soda-lime glasses break 100% of the times, in this test.
James R. Steiner, Senior VP and GM of Corning Speciality Materials said,
Corning Gorilla Glass has outperformed competing materials, such as soda-lime glass and other strengthened glass, since it was introduced in 2007, and we're always innovating to push the limits of what glass can do
Corning says, that its scientists examined hundreds of broken devices and found that damage caused by sharp contact accounted for more than 70 percent of field failures. The scientists then developed new drop-test methods that simulate real-world break events, based on thousands of hours analyzing cover glass that had broken in the field or laboratory.
These new drop-test methods were then used by scientists to drop devices face down from one meter, such that the cover glass directly contacted a rough surface.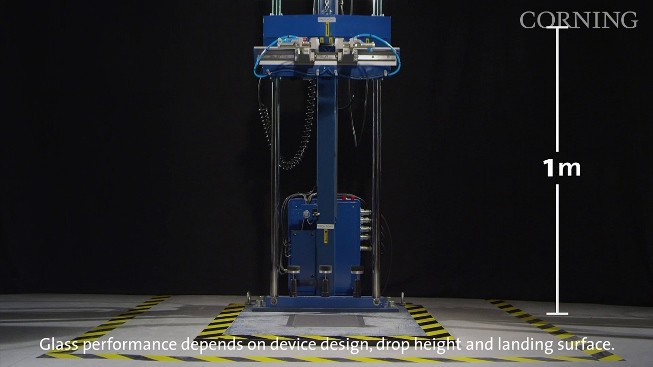 Gorilla Glass 4 is manufactured using Corning's proprietary fusion draw process. It maintains the thinness, durability, and optical clarity for which Gorilla Glass is known, while dramatically improving drop performance.
Corning's Gorilla Glass is in use by over 40 manufacturers across the globe in their 1,395-odd products. Since its launch in 2007, Gorilla Glass has been featured in more than 3 billion devices.
---