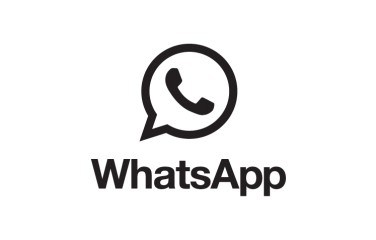 This is probably the first time that WhatsApp has come to highlights post its Facebook acquisition and Eureka !!! It's good news. WhatsApp has now partnered with crypto firm Open Whisper Systems to provide end-to-end encryption to all of the 1 Billion messages exchanged on its platform, everyday.
This new partnership now renders WhatsApp messages inaccessible, not only to hackers and eavesdroppers, but also to Government agencies, who have been trying their best to keep an eye over your day-to-day conversations.
As a part of this new partnership, Open WhisperSystems will incorporate its TextSecure protocol into all WhatsApp clients and provide end-to-end encryption for its users, by default. (Yes, read that twice, by default)
Open WhisperSystems announced via a Blog post,
Today we're excited to publicly announce a partnership with WhatsApp, the most popular messaging app in the world. 
This new encryption protocol is already present present in your WhatsApp client, if you have updated your WhatsApp to the most recent version. As of now, the WhatsApp Android client does not yet support encrypted messaging for group chat or media messages, but Open Whisper will be rolling out support for those next, in addition to support for more client platforms. The new protocol is only available for Android as of now.
Apparently, this partnership was already in pipeline for over 6 months now. Open Whisper says,
We've been working with WhatsApp for the past half year, and have learned a lot through the process of deploying the TextSecure protocol at the scale of hundreds of millions of users. We're excited to incorporate what we've learned from this integration into our future design decisions, and to bring this experience to bear on integrations that we do with other companies and products in the future.
However, the company has stated that this new partnership does not affect its current product line-up, and most notably, its popular TextSecureApp. The company says,
We're continuing to develop the TextSecure app, and our roadmap for our own products remains unchanged.
Open Whisper Systems is a large community of Open Source contributors, as well as a small team of dedicated developers. The non -commercial company is working to advance the state of the art for secure communication, while simultaneously making it easy for everyone to use.
---