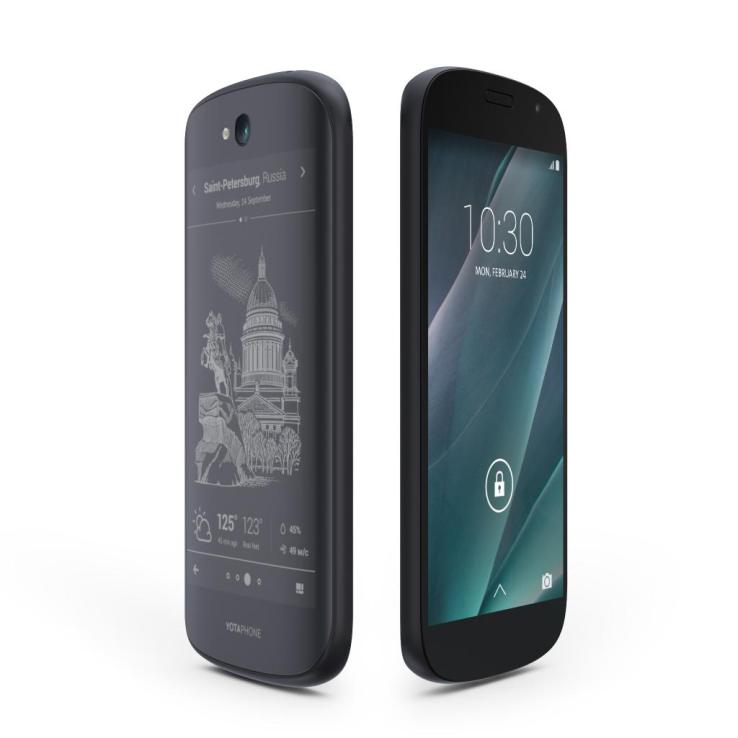 Their first attempt at innovating a dual screen smartphone may have been a bit flawed, but that hasn't deterred this Russian company to debut its second iteration. Moreover, innovation is all what matters after all.
These days, the only thing that largely differentiates two smartphones is either their large screen size or their thickness or their multi-core processors. But Yota Phone is different. It gives you a fully-functional proper smartphone display, along with a power saving e-ink display at its back.
Although their first attempt at designing such a smartphone didn't go down that well, but they have improved a lot since then, as per reviews from various journalists who had access to the prototype which company provided.
#YotaPhone2 will be presented December 3! We will celebrate with a by-invitation only event in London – stay tuned! pic.twitter.com/Ip7ImCSu5F

— YotaPhone (@YotaPhone) November 17, 2014
So why a two display device ? Well, it is for those who rarely use their smartphone's LCD display, but still end up frustrated as it eats up a lot of battery. The second e-ink display provided is a huge power saver and performs all the basic functions, which a normal power-gasping LCD does. It notifies you of text messages, E-mails, calendar entries, phone calls and all other small app notifications.
The device's design is essentially the same, but certain analysts say that it may have changed a bit between February and now. While the first iteration was a mere technology demonstration, this second version may actually have practical utilities. This is because, the company has placed an official twitter header saying that the phone will be available by Q4 2014.
---