Just a few hours ago, Twitter reported its earnings for the third quarter of 2014, and as it has mostly been the case with twitter,  it reported better than expected revenues.
The social networking giant reported net revenue of $361 Million, almost $10 Million more of what the Wall Street was expecting. The street had expected Twitter to report adjusted profit of $0.01 per share on revenue on $351.35 million.
Despite of much better revenue results, Twitter's share dropped by over 10 percent in the after hours trading. Though the company's revenue is 114 percent up from its previous year, a slow user growth rate dragged down its shares heavily on the stock market.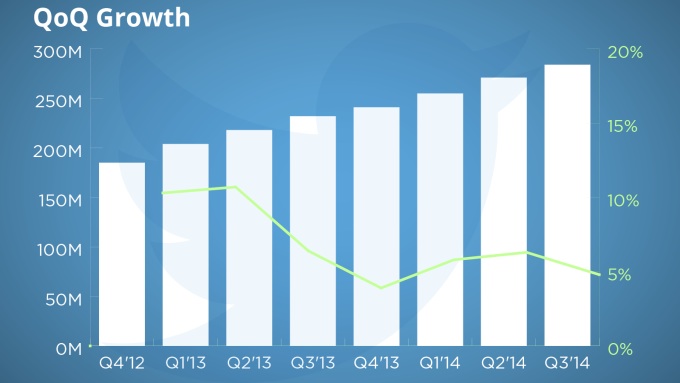 Twitter reported that it now has 284 million average monthly active users during the quarter. This figure, though up by 23 million on an year-over-year basis, is till considered by investors as low, thus making this, the prime reason for the huge drop in its share price.
By current tends, Twitter's valuation stood at just slightly north of $30 billion. It expects to get $400-$450 Million in revenue, this quarter.
---