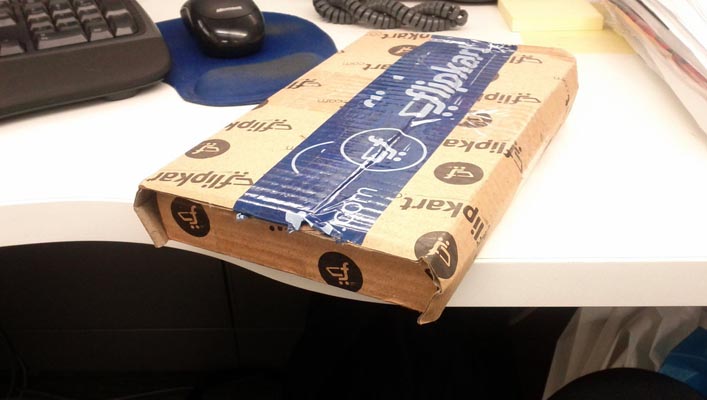 As a Twitter user rightly pointed out, "It keeps getting worse for them". Matters are worsening even more, for Indian e-commerce's poster boy, after its Big Billion Day sale reportedly garnered a whopping $100 million in revenue.
Indian news channel, CNN IBN, today tweeted that the Enforcement Directorate, has issued a notice to Flipkart, regarding the sales it had on its Big Billion Day Sale. The government watchdog has also reportedly slapped a 1000 crore fine, for alleged violation of retail rules.
Months ago, Flipkart was fined a similar 1000 crore by the same Government body for alleged violation of FEMA (Foreign Exchange Management Act) rules. Though no further news came on the issue, a top-level Flipkart executive, while talking to us, assured that Flipkart has never violated the "laws of the land" and the allegations are baseless.
Flipkart has been on the receiving front for its Big Billion Day sale. Not only customers, even big consumer electronics giants, including the likes of Samsung and Sony, had criticised Flipkart's sale. They went on to say, that buying something on that sale, was equivalent to buying something from the grey market.
Retailers then followed their criticism with a suspension of any trade between the e-commerce giant and themselves. Flipkart's Big Billion Day sale had affected Brands' brick and mortar stores heavily, with sales going to almost zero figure, due to Flipkart's "unrealistic" and "predatory" pricing.
A report in Times of India also suggested, that out of 1 Billion shoppers on the e-commerce website, 985 million had either cancelled their purchase, or didn't receive any.
---