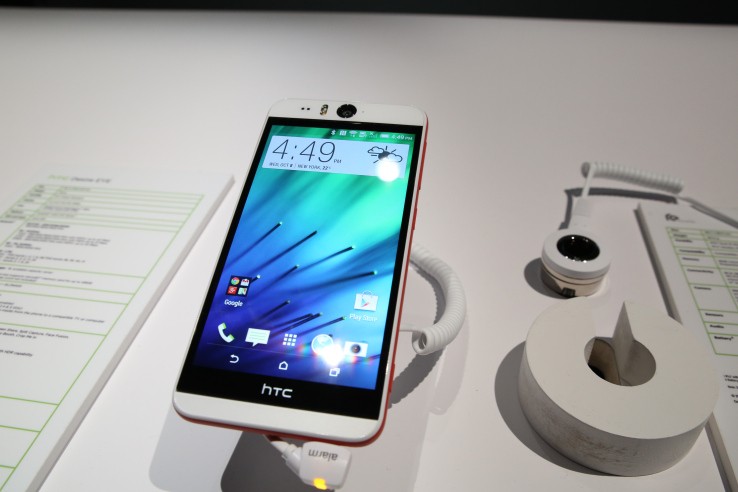 HTC, at its New York launch event today, announced the HTC Desire EYE. The phone features two 13 megapixel cameras, for front and back respectively.
Peter Chou, CEO, HTC said,
Today, HTC is once again changing the way that people think about technology, Back in 1997, we allowed people to leave their laptops at home in favor of powerful, pocket-sized smartphone computing. Today we are taking a similar leap forward. Combining incredible hardware with unrivalled software, HTC is reinventing the way we think about imaging.
As for the USP, it is the eye-catching 13 megapixel camera, both at front and back. With this offering, HTC has placed the selfie camera, and back camera at the same footing, which traditionally, hasn't been the case.
As for the specifications, the Desire EYE flaunts a 5.2-inch full HD 1080p display and is powered by a 2.3GHz Snapdragon 801 quad-core processor paired with 2GB of RAM. It has 16 GB internal storage, which is expandable upto 128 GB using a microSD.
The phone features dual front speakers with BoomSound technology, and a 2,400mAh battery. The battery, as per HTC's claims, can last upto 20 hours on normal talk-time.
Desire EYE will be initially launched in the U.S. and surprisingly Asian markets, later this month. Stay tuned for our complete review.
---