Yes, you read that right. While you were buying those insanely priced products on Flipkart and Snapdeal, it earned both the e-commerce companies, $100 Million apiece, that too, in almost 10 hours of operation.
Customers repeatedly complained about the kind of mess, which this sale had created, but that didnt stop Flipkart from raking up a colossal ₹600 crore in GMV (Gross Merchandise Value), in just 10 hours.
In an official statement, this is what Sachin and Binny Bansal had to say,
We got a billion hits on our site today and achieved our 24-hour sales target of $100 million in GMV (gross merchandize value) in just 10 hours, the Big Billion Day is an unprecedented day for us as this is the biggest sale ever in India. With a range of exciting offers on quality products at disruptive prices available throughout the sale period, we have created history in Indian e-commerce.
Snapdeal's CEO, Kunal Bahl also issued a similar statement saying,
Snapdeal had a record breaking day of sales on October 6, 2014. We witnessed sales of over a crore rupees a minute, with lakhs of products being sold in a single day
But as far as the customer experience was concerned, the reviews were generally negative. Not only this, Flipkart also crashed once, as it was unable to take on such large scale traffic, at a single point of time. The site remained down for almost 15 minutes.
Addressing the issues faced by customers, this is what Sachin and Binny Bansal had to say,
Our technology team has been dedicated towards addressing errors and providing constant support to accommodate the largest scale of traffic and customer visits e-commerce has witnessed across the country.
However, Amazon did not launch a special one day campaign. It continued with its regular pre-Diwali campaign. The U.S. based giant also did not issue any official statement regarding the amount of sales.
This is what most of the customers believed in, while Flipkart's sale was going on :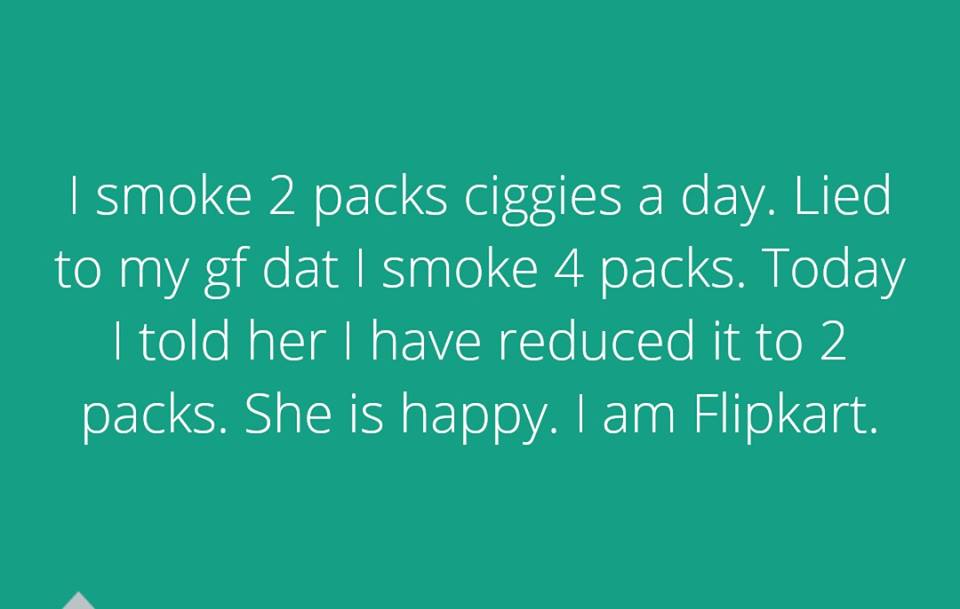 ---