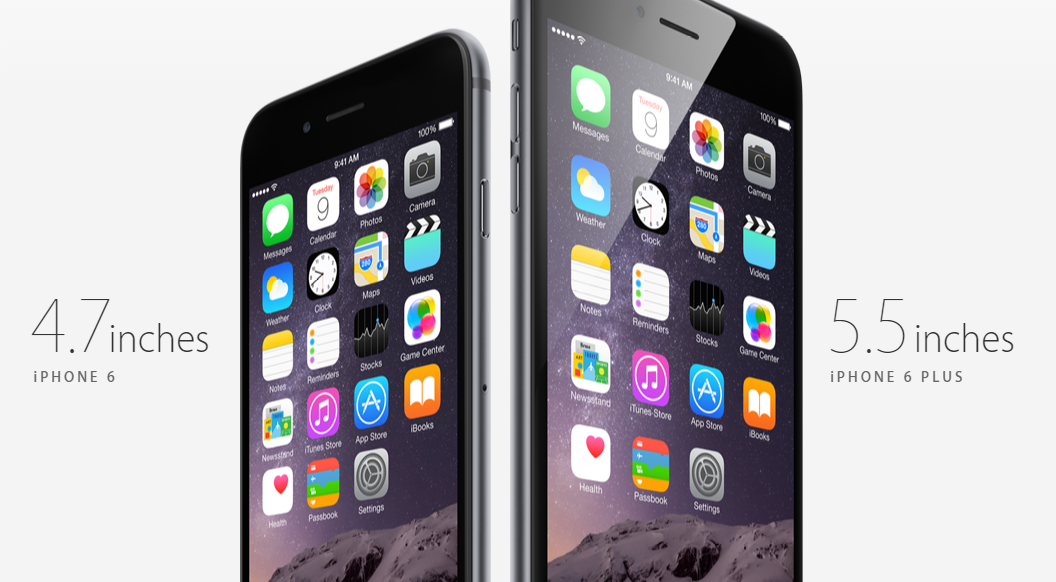 If inside sources at Digitimes are to be believed, Apple's large volume of iPhone6 sales will be driven by the phablet version, iPhone6 Plus, accounting for over 60% of sales in totality.
As per industry sources cited by DigiTimes, judging by the recent shipments of analog ICs for the two iPhones, iPhone6 Plus has already taken a huge lead over its compatriot, iPhone6, as far as sales volumes are concerned.
Foxconn is responsible for the production of the iPhone 6 Plus, while Pegatron makes the iPhone 6, the sources revealed. Shipments of IC parts to the two makers were almost at even initially, but Foxconn appears to have received more shipments recently, DigiTimes sources indicated.
The source also mentioned that such high sales of the 5.5 inch variant, may seriously hamper iPad Mini sales, since iPad Mini offers a 7.9 inch display, and a much lower hardware configuration as compared to the recently launched iPhones.
---