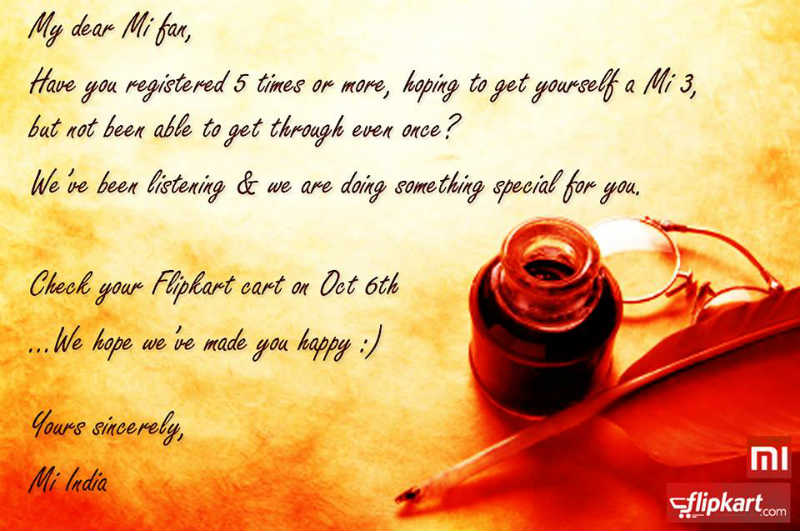 Mi3 has enthralled fans all over India. Despite of customers' repeated frustrations, Mi3 has maintained its popularity throughout its flash sales. But now, time has come to say Goodbye as Xiaomi plans to sell the last 25,000 units on October 6 .
Yes, you will not be able to buy the Mi3 anymore, as Xiaomi has planned to sell the last remaining 25,000 to customers, who were still not able to get their hands on the sensational smartphone.
The customers will be chosen via a selection process, to be initiated by Xiaomi and Flipkart, and the selected customers will be informed by October 5th. The phone will be automatically added to the shopping cart of those customers who were unable to get their hands on Mi3.
Xiaomi has sold almost 3,00,000 units of the Mi3 brand, including both the Mi3 and RedMi 1S. It adopted the same flash sales model for both the phones, generating immense popularity, followed by an equal amount of criticisim.
---