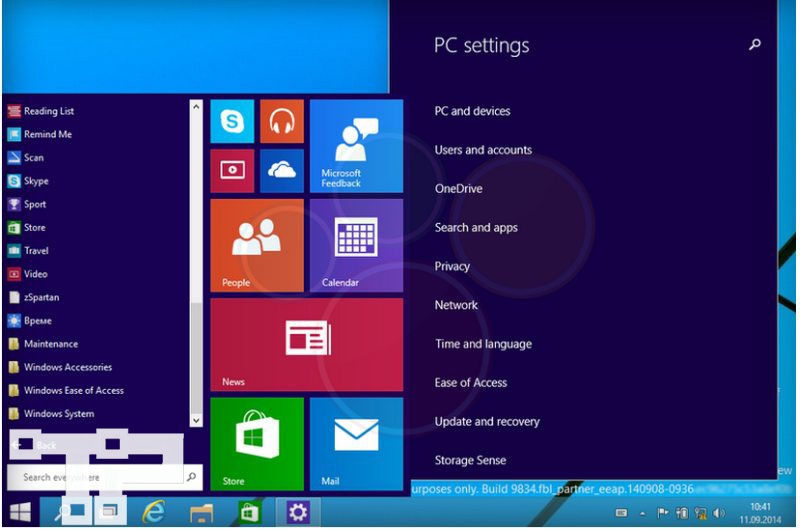 Two German sites, computer base and WinFuture have revealed, close to 20 screenshots, of what they are calling, "Windows 9 Technology preview". The build number mentioned in the screenshots is 9834.
After having a look at those shots, they seem similar to the earlier revealed shots of Microsoft's next version of windows, the Windows 9. As reported earlier, it will now be legitimate to say, that the upcoming Windows is seeing the Start Menu coming back.
It has been a long demand of windows 8 users, to have the start menu back. And in the latest screenshots revealed, it seems like Microsoft has finally fulfilled user demands. The newly designed smart menu complies with Microsoft's current metro UI policy, and hence features tiles, similar to what Windows 8 currently offers to you.
Apart from the start menu addition, the screenshots also contain glimpses of what appears like a virtual desktop.  This virtual desktop would also allow metro apps to run in desktop mode, another feature, which has been in long demand by customers. Microsoft is also introducing the notification center.
An interesting aspect in the screenshots is the fact that this copy of windows probably  came from an employee. This is because of a short notice, which appears as a watermark on the entire preview.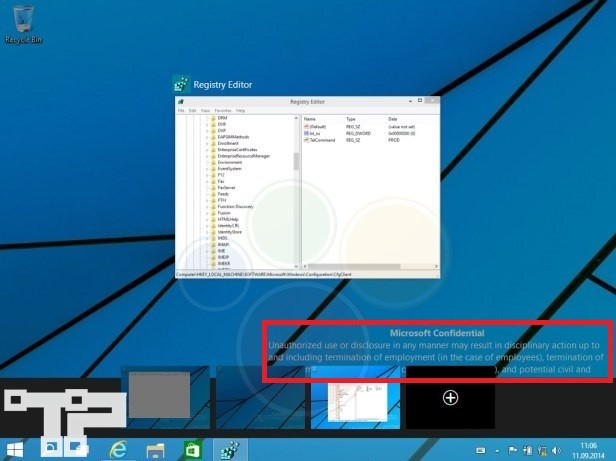 Microsoft is expected to launch Windows 9 in a special launch event on September 30th.
---