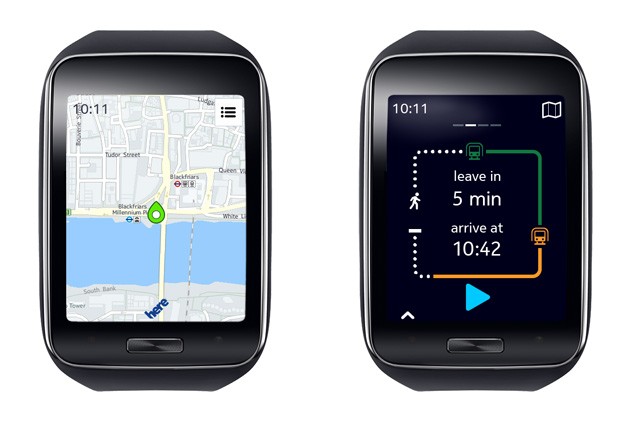 Nokia today announced that HERE maps is now officially available for Samsung Tizen devices, with Samsung Galaxy Gear S included.
Not only the gear S, Samsung smart-watch owners can download HERE maps to the older tizen powered smart watches too. Moreover, the download is a s easy as downloading HERE maps on a Samsung smartphone.
The most exciting part of HERE is the fact that you can navigate your way through a route, even if you go offline. Nokia, on its HERE blog, mentioned, that users will be able to use HERE maps, both online and offline, for any location app developed for Tizen powered smartphone or wearable.
This included the Navigator app too, which is by far, the most successful, as compared to other location based apps. The app provides a complete stand-alone experience, including the ability to store map data locally on the device and use it offline for navigation, directions and search
---