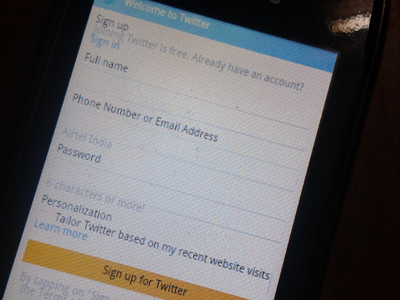 <Re/code> has reported that Twitter is reportedly teaming up with payment gateway start-up, Stripe, to bring in the long rumoured "Buy Now" feature to its tweets.
As per reports, Twitter, which has long been rumoured to be in talks with Stripe on working together for a twitter based e-commerce venture, has reportedly done so in the past few months, and is now planning to launch the Buy Now feature to its tweets, any time soon.
As per certain reports, Twitter had started testing the "Buy Now" feature in as early as June, but it did so, pretty cautiously. Now that most of the testing is done, Twitter may soon launch the new button.
In the new feature, twitteratis will not have to leave twitter to buy a particular product. Brands can post their products as normal tweets, and user will then get a Buy Now option. Once the user click the option, they will stay within the twitter domain.
Twitter is extensively including the Stripe team into this process. Also, as per <Re/code> report, twitter has now asked various brand to register with stripe in order to make their products, available to twitter users.
---