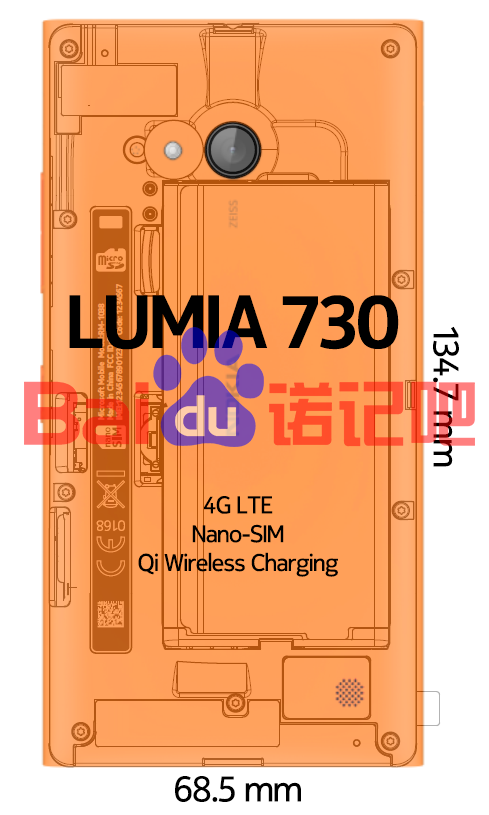 Less than a fortnight left before the official launch of the two highly anticipated Lumias, and we have certain confirmed specifications of Lumia 730.
As per an image leaked in China, watermarked by Baidu (China's local Google), certain specifications related to lumia 730 have been revealed.,
As per the image, the new Lumias will have 4G LTE support, hence giving us a hint that Microsoft has plans to launch lumia not only for the emerging markets, but also for western countries.
Secondly, the new lumias will have wireless charging, a feature which is currently available only in the high end lumia models.
Also, this time around, you would have to get your SIM cut as the new lumias support NanoSIM.  Also, the new lumia will be 134.7 x 68.5 mm in dimensions.
Earlier, many other specifications were leaked, which include a 720p, 4.7 inch display, running on Adreno 305 GPU. Lumia 730 is also expected to be powered by Qualcomm Snapdragon Quad Core processor housing 1 GB of RAM.
As far as Camera specifications are concerned, the cameras on the upcoming lumias will have the clarity of Carl Zeiss lenses, a feature, which has made  Nokia cameras, clearly stand out of the lot.
---