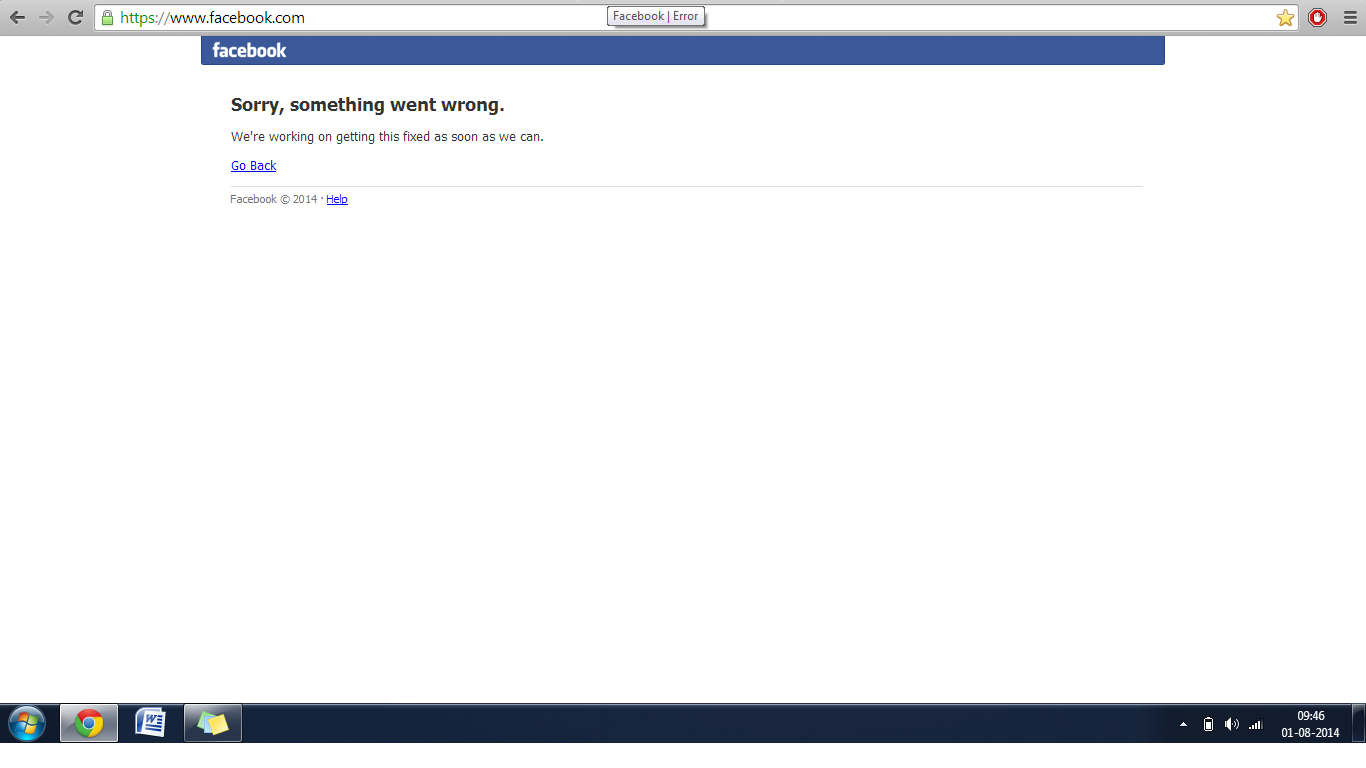 We have just now experienced that Facebook is down, at least in this part of the world. We are not sure whether this is happening at other places too.
Let us know in comments whether Facebook is down at your end too. We are developing this story, and waiting from news from other sources. Stay Tuned.
The website has been down for over 10 minutes now. This is serious, considering the fact that Facebook has one of the most robust server infrastructures in the world.
UPDATE at 21:58 [IST]
Facebook is still down. News from other sources like TechCrunch has also confirmed the fact that Facebook is indeed down in other parts of the world too. Stay Tuned for more updates.
UPDATE at 22:01 [IST]
Facebook, after staying down for more than half an hour or so, is now up and running. No official post has appeared from Facebook yet. The developer page on Facebook, during the down time, displayed the message that "Facebook's platform has experienced problems for the last 25 minutes."
---