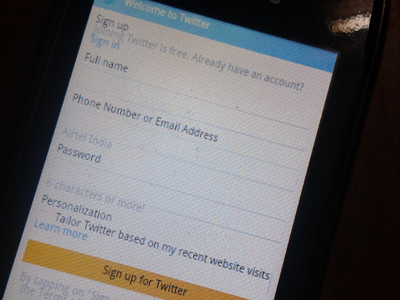 Twitter today acquired madbits, an image search startup. The amount for this acquisition is undisclosed as of now, and twitter was unavailable for comments.
In a blog post, Madbits announced this merger,
"Today, after a tremendous year of development and iterations, we are excited to announce that we are joining Twitter.

Over this past year, we've built visual intelligence technology that automatically understands, organizes and extracts relevant information from raw media. Understanding the content of an image, whether or not there are tags associated with that image, is a complex challenge. We developed our technology based on deep learning, an approach to statistical machine learning that involves stacking simple projections to form powerful hierarchical models of a signal.

We prototyped and tested about ten different applications, and as we've prepared to launch publicly, we've decided to bring the technology to Twitter, a company that shares our ambitions and vision and will help us scale this technology.

We are excited to join the folks at Twitter to merge our efforts and see this technology grow to its full potential."
Twitter has quite intelligently made this acquisition, considering the fact that Twitter has been focusing on image related features on its website. Moreover, in order to match its rival, Facebook's user base, Twitter had to do come up with an intelligent acquisition.
This acquisition also comes at a time, when Twitter recently recorded unexpected and unprecedented growth in its Q2 earnings report.
---