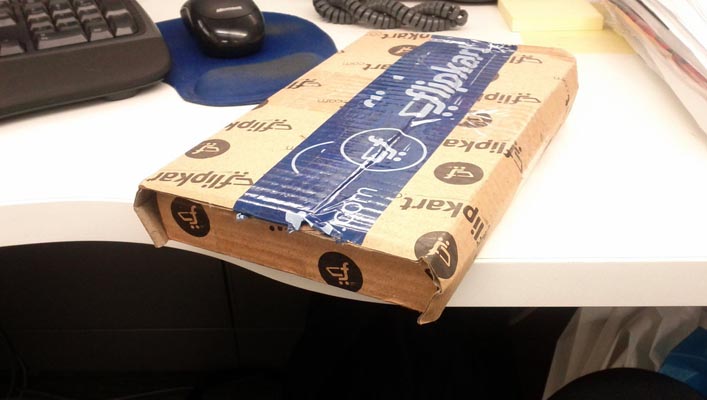 In what is already the largest investment which an Indian e-commerce company has ever raised, E-commerce giant Flipkart, has raised a staggering $1 Billion ( ₹ 6,000 crores ) in a fresh funding round. With this, flipkart also aims to expand into wearables and robotics.
The round was reportedly led by existing investors Tiger Global and Naspers, as well as GIC, Accel, and DST Global, at a $7 billion valuation. That valuation, at a whopping $7 Billion, is also one of the largest in Indian Internet based companies.
Here's a Flipkart tweet, confirming the development :
Massive milestone for us… we have raised $1 billion in fresh funding. Huzzah! @binnybansal @_sachinbansal pic.twitter.com/NDbIQCeEJl

— Flipkart (@Flipkart) July 29, 2014
Flipkart, has now raised a staggering $1.75 Billion in total, most of it coming from its existing investors Tiger Global and Naspers, as well as GIC, Accel, and DST Global. 
Much of this amount was already disclosed in an Economic Times report, thus giving fuel to the rumours that Flipkart is in the process of raising almost a billion dollar in a new round of funding. Flipkart earlier bought Myntra, India's largest online fashion store, for a whopping $300 million, thus using most of the funding, it had received in a round earlier.
Flipkart, will be using this money to fend off whatever competition it has, from Sanpdeal and Amazon. This has to be the hardest time, which Amazon may have faced since the launch of its Indian website. This is because of the fact that people are already negative regarding Amazon, and trust their home-grown, Flipkart more, when it comes to online purchases. And with this billion dollar raise, Flipkart is set to send down shivers across India's e-commerce industry.
Another point, which analysts are quite confirmed of, is the fact that, Flush with cash, Flipkart is also scouting for acquisitions, which can help it expand into newer technologies like wearables and robotics.
This expansion, will help Flipkart, in projecting itself as a major global internet giant, similar to the likes of China's Alibaba. With investment's in diversified areas like Wearables and Robotics, Flipkart may well be the next Google, if not that big, in coming few years.
---