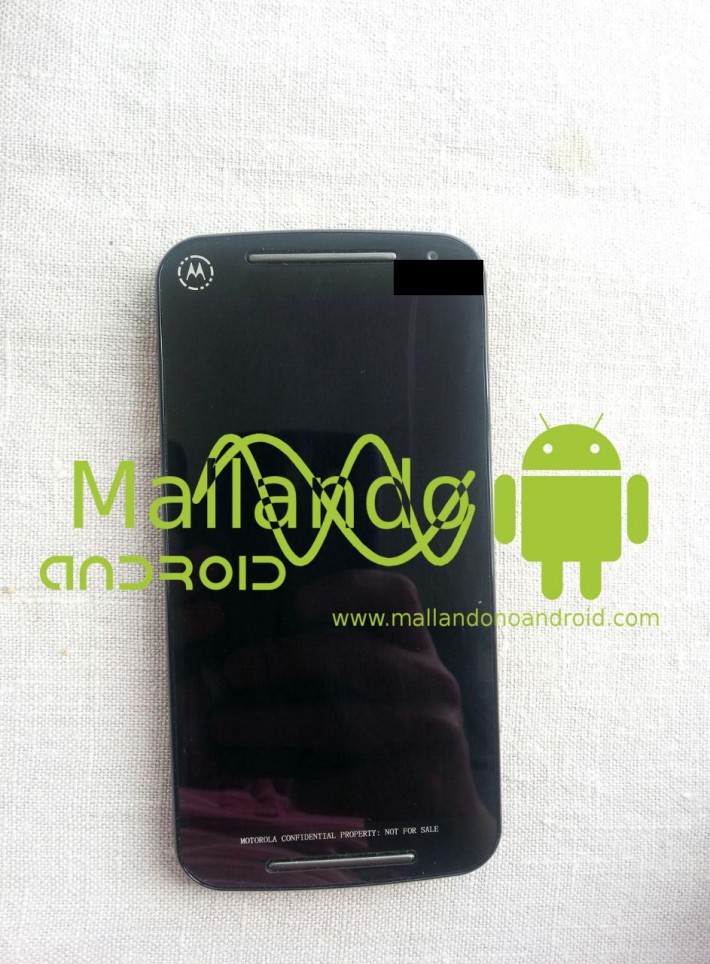 The highly popular, super successful , Moto G, may soon have a successor. As per images leaked by Mallandroid, Motorola is soon planning to continue on its blockbuster run of Moto G, by launching, Moto G2.Apart from just photograph, a full set of specifications have also been released. The device which has model number 1068 XT will be the second generation Moto G device, it will run on Android and will include quad-core ARM V7,
High quality graphic performance will be delivered by its Adreno 305 GPU. It will have a 1280 x 720 pixels display. The phone will feature a 8 mega pixel rear snapper.
The interesting part about specifications is that the phone will be Dual SIM, indiacating Motorola's plans of focussing more on emerging markets, specially India.
This is highly possible, since, Moto G's launch made Motorola, a people's favourite in India, with the phone repeatedly going out of stock on Flipkart.
---