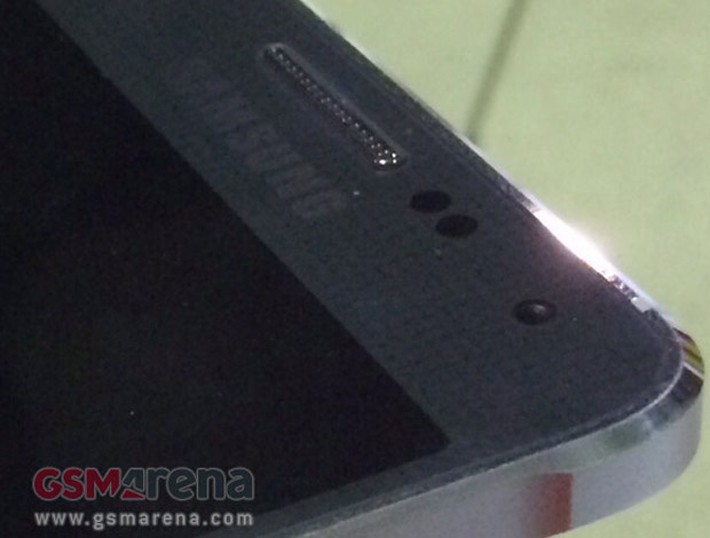 GSM Arena has leaked photos of what appears to be the Samsung Galaxy F aka Galaxy S5 Prime. The above shown pic, is the leaked photo. Contrastingly, this news has not gathered much hype. Maybe, no one is interested in anything named S5 anymore !
In the pic, the phone appears to have metal body, which clearly indicates more "i-phone looking" phone. Samsung has had to hear some serious disastrous remarks on its plastic bodies, even on its premium smartphones.
The smartphone features a 5.1-inch QHD display, Snapdragon 805 quad-core processor, 3GB of RAM, 16-megapixel rear camera, 2-megapixel front-facing camera, and a 2,800mAh battery.
S5 Prime or Galaxy F will only be available in Korea.
---