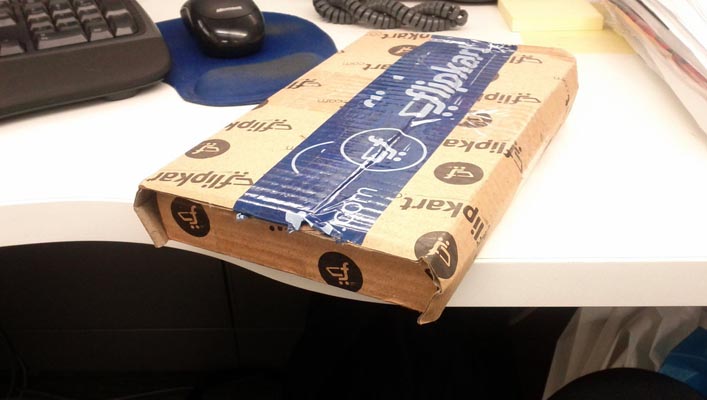 Flipkart is going aggressive with its expansion and marketing strategies. This was made clear, yet again, with Flipkart announcing the In-a-day guarantee in 50 Indian cities.
This highly popukar service, was earlier introduced by Flipkart in only 7 cities. The cities being, Delhi, Noida, Mumbai, Chennai, Bangalore, Pune and Hyderabad.
Now, the service has been extended to include the following 50 cities as well :
Bangalore, Chennai, New Delhi, Hyderabad, Kolkata, Mumbai, Agra, Ahmedabad, Ajmer, Ambala, Bhatinda, Bhubaneshwar, Chandigarh, Chandannagar, Coimbatore, Davangere, Durgapur, Erode, Faridabad, Goa, Gurgaon, Ghaziabad, Hissar, Hosur, Howrah, Hubli, Jaipur, Kanchipuram, Kharagpur, Kota, Ludhiana, Madurai, Meerut, Nagpur, Nashik, Navi Mumbai, Noida, Panipat, Panjim, Patiala, Pondicherry, Pune, Salem, Secunderabad, Thane, Thanjavur, Tiruvallur, Tiruppur, Tiruchirappalli and Vellore
Flipkart introduced this service, a week after rival e-commerce giant, Amazon introduced it's one-day delivery service.
As an introductory 2 day offer, the In-a-day guarantee is available at Rs.50 instead of the regular Rs. 90. Flipkart announced this service via tweet :
The wait is now over! In a day guarantee in 50 Indian cities at Rs. 50! Offer valid for 2 days http://t.co/om7OhqhhtR pic.twitter.com/wjvdvmljqW

— Flipkart (@Flipkart) July 2, 2014
However, the same day delivery option is still available in only 10 cities, which include, Bangalore, Delhi, Mumbai, Noida, Gurgaon, Faridabad, Kolkata, Manesar, Navi mumbai and Thane.
---