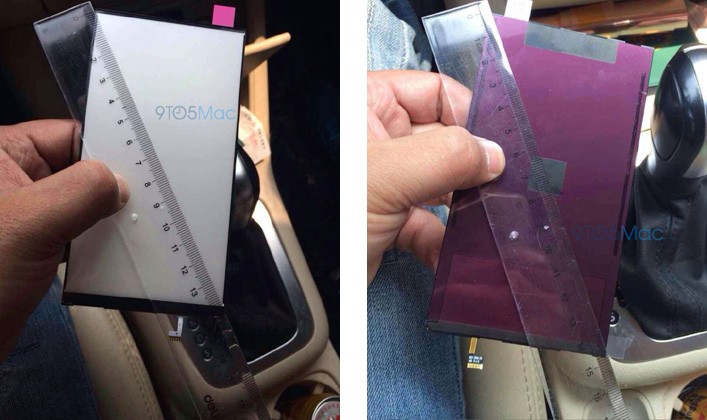 As per images published on 9 to 5 mac.com, images of  inch LCD panel of iPhone 6, whose 5.5 inch dummy model was supposedly leaked previously, have been leaked.
Images published on 9 to 5 mac suggest that Apple is gearing up to launch two larger iPhone sizes this fall: a 4.7-inch version and a 5.5-inch model. While the 4.7-inch version has been leaked extensively with a thinner body design, the 5.5-inch model only saw its first significant leak in the form of a dummy model last week.
These images were leaked by Sonny Dickson, via twitter, the same person who leaked iPhone 6's physical body designs earlier.
Upon measurement, the diagonal length of the new LCD panel was found to be 14 cms., which accounts to 5.5 inches approximately and 5.511, precisely.
 The new iPhone devices are expected to have a lot thinner all aluminium body than its predecessors. It will also feature a larger, high resolution, 1704 x 960 display.
The new iPhone is also expected to have sapphire crystal display for better agility, strength and clarity, although it is unclear as to which of the two models will feature this display.
Apple is expected to launch the new iPhone in September  and it will be shipped with the new iOS 8.
---