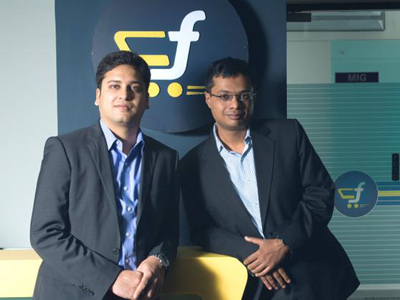 Further bolstering its presence in India's e-retail space, Indian e-retail giant, Flipkart is all set to make its next set of hires from outside India. According to Economic Times, Flipkart will be hiring students from Wharton, Harvard and Stanford.
Mekin Maheswari, chief people officer for the company said,
Flipkart has become a brand with visibility and we want to absorb global talent, The awareness has increased and so has inbound requests for internships and hiring from international universities.
Salaries to be given to these foreign graduates is not yet confirmed. Salary reports of class 2013 for Harvard show that the basic median salary ranged from $120,000 to $135,000, excluding perks, bonus, etc. Placement season for most of the international B-schools starts in October-November and the class graduates in May-June.
Flipkart recently acquired online fashion retail giant Myntra in a $300 million deal this year. Flipkart had also raised a staggering $210 million, thus zooming the total investment to over $700 million.
Flipkart is facing stiff competition from Amazon, and Snapdeal, although both e-retail companies are yet to give Flipkart any sort of nightmares. This new recruitment drive is yet another move to ward off any competition which Flipkart currently faces.
---