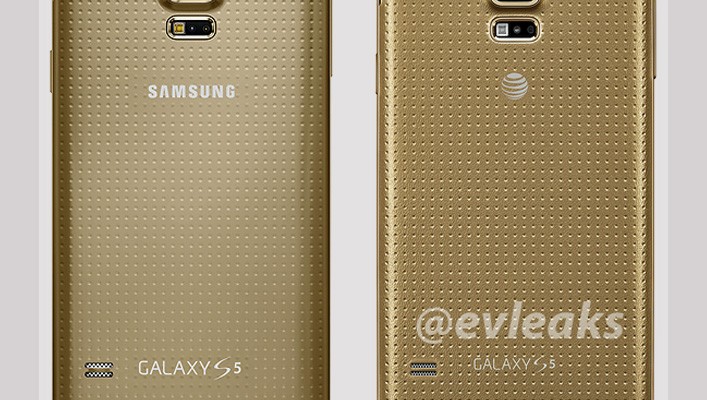 @evleaks has leaked certain images of Galaxy S5 "Gold edition. Samsung has been working hard to fend off the pessimism around its recent flagship device, the S5.
Galaxy S5 has been heavily criticised for its ill-designed back and no change whatsoever on the front part as well. The imoact of that criticism can be seen from the fact that Samsung fired its Chief designer for mobile devices over Galaxy S5's design.
The new image, leaked by @evleaks show a slightly darker but shinier shade of the already available Brown colour (or the Band-Aid ) of Galaxy S5.
Further images show that there is no change in the interface as is visible from the Lock screen. Here's a comparison of the Lock screen of the Gold edition and the previous model :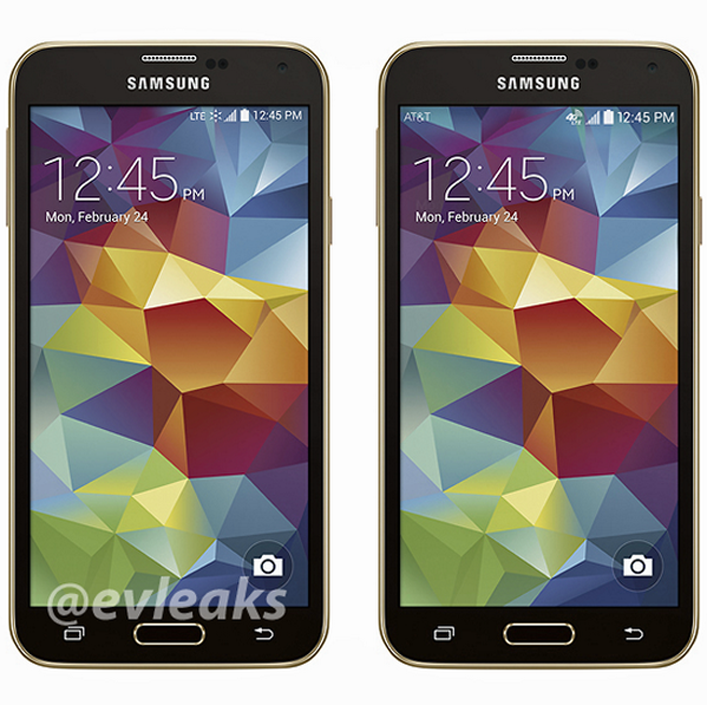 More leaks regarding the changes in User Interface, if any, will likely surface shortly. Stay Tuned ! Here's the tweet :
Samsung Galaxy S5, in gold, for Sprint and AT&T; more images: – http://t.co/dBeu35lTkr pic.twitter.com/yv0vQLJfty

— @evleaks (@evleaks) May 28, 2014
---