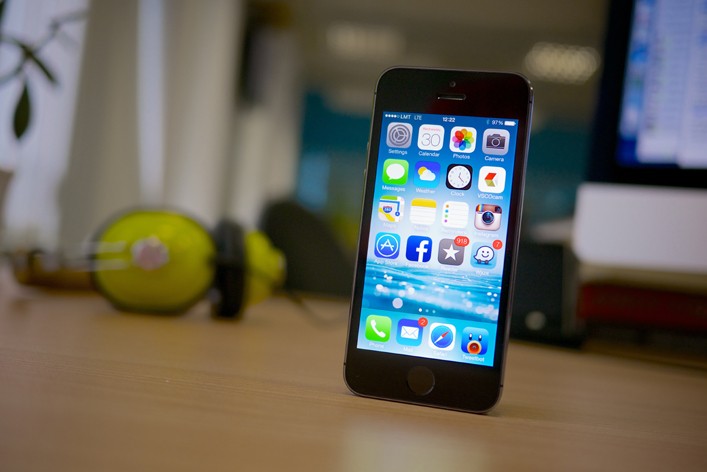 9to5 Mac's Mark Gurman has reported that Apple is confirmed of testing a 1704 x 90 resolution for its upcoming iPhone 6. If true, this would take the next-gen iPhone's pixel density to a whopping 416 PPI.
As per the report, no major change in the menu and core items would occur, but this will certainly make everything look denser and sharper. But Mark Gurman has also noted that Apple tries several resolutions before releasing one onto its iPhone. This means that the new resolution being talked about here may just be another rumour.
These new dimensions for Apple's latest resolution changes come by tripling the iPhone 5c's base resolution of 568 x 320. Tripling the iPhone 5′s base resolution would mean that the iPhone 6′s screen will retain the same 16:9 aspect ratio as the iPhone 5, iPhone 5s, and iPhone 5c.
While the new iPhone's resolution is certainly higher, the screen's overall sharpness is based on the screen's pixel density. The two most rumoured and talked about diagonal screen sizes for the next iPhone are 4.7-inches and 5.5-inches. If it is 4.7 inch display, then we get an extremely high pixel density of 416 PPI, which by many standards today, is phenomenal.
Whereas if we get a 5.5 inch display, we get a pixel display, we get a much lower pixel density of 355 PPI. Although the PPI will be lower, but it will still cross Steve Jobs' retina mark (300 PPI), and along with that, you get a large screen size as well.
Samsung may have become a tough competitor for Apple in the past few years, but Apple has been the benchmark as far as quality is concerned. For all those of you, who have been craving for Apple to fight back with a larger iPhone, this may well be that moment of glory,  As for me, I just hope that the "perfection" tag doesn't part its ways from Apple in this process.
 Top image by Flickr user Kārlis Dambrāns under CC2.0 License
---