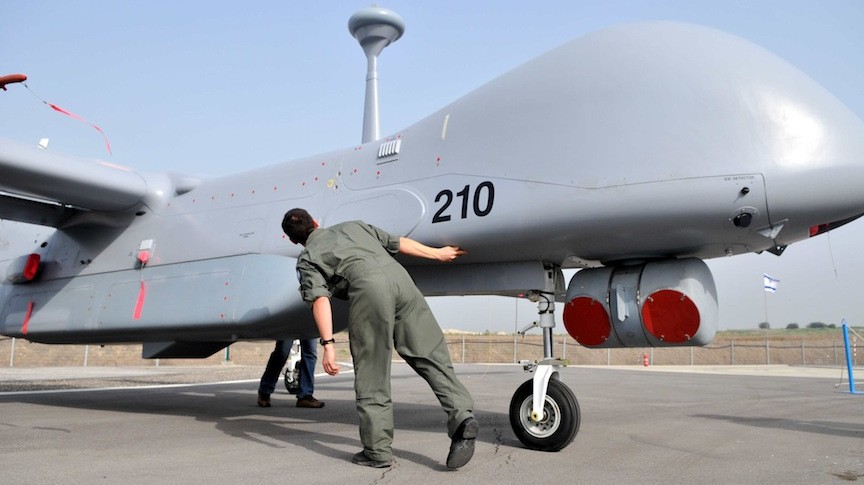 Heating up the Global drones arms race, Saudi Arabia has stepped into it by purchasing its first fleet of drones from China. Saudi Crown Prince Salman met with Chinese General Wang Guanzhong to sign a contract for a shipment of Chinese Wing Loong drones, also known as Pterodactyls. 
Currently, only an exclusive group of nations has capabilities or possession of armed drones. These include, U.S., Britain, Israel, China and supposedly Iran. Two major names missing from this list are obviously Russian Federation and India. There's actually no clear proof as to who has armed drones and who does not.
As per a report on The Verge, although the American Monopoly on drones is now over, still U.S. comprises of over 50 drone strikes in 2013 alone.
Armed drones, is a market, as open as any other. China and Israel have been showing off their drone capabilities in various International air shows to suspected buyers. Israel, is reported to have already secured over $4.5 billion in drone related transactions between 2005 and 2012.
Also, according to a U.S. Government Accountability Office (GAO) report, Since 2005, the number of countries that acquired an unmanned aerial vehicle (UAV) system nearly doubled from about 40 to more than 75. It also states that Countries such as India, Russia, and Georgia also acquired UAVs from Israel, which is one of the predominant global exporters of this technology.
---