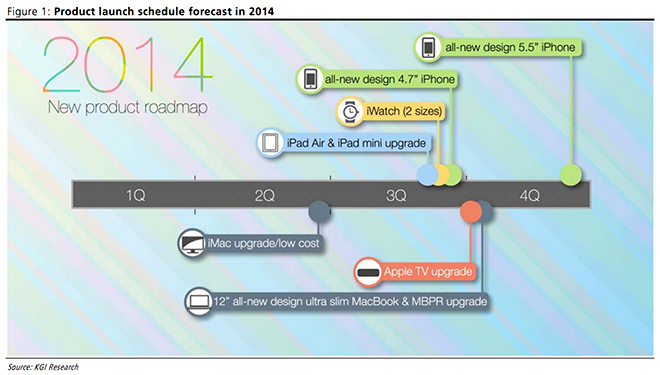 According to a news report on AppleInsider and Taiwan's Commercial Times, Apple is planning to postpone the launch of its larger 5.5″ phablet till the launch of its new 4.7″. According to Commercial times, reduction of battery size to fit the thinner 5.5″ phablet has been a major glitch.
Apple has asked its battery manufacturers to reduce the battery thickness by 1/3 rd which is coming out as a major technical glitch for the manufacturers. As per the CT report, Apple may name the new thinner version as iPhone Air, following the naming convention of iPad Air and MacBook Air.
Apple, who was earlier seen reluctant in increasing the display size of its mobile and tablet devices, is now all set to follow the market trend. Moreover, iPhone and iPad fanatics have been demanding a larger display screen in Apple's devices.
The Tech-Portal recently published leaked photographs, which are supposed to be of iPhone 6. As per the photographs too, it appers that Apple is finally moving towards edge-to -edge display, thus enabling a larger display area on screen.
Many popular Apple product analysts have suggested that Apple would only launch the 5.5″ version, once it has launched the 4.7″ version.
---