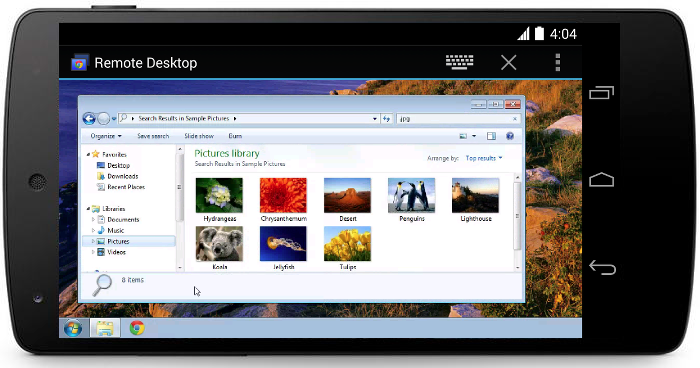 Most of us have already used Google's Chrome Remote desktop, which allows you to access your desktop, from anywhere in the world. And now, Google has brought it, right to your hands, on android.
Google has finally launched Chrome remote desktop for mobile, an android version of the famous desktop software by the same name. The desktop app was launched in 2011. Microsoft and Amazon have similar apps with Microsoft having its own remote desktop app client, as does Amazon Workspaces, which lets employees access work computers from their personal devices.
If you haven't used Chrome Remote Desktop in the past, you can get started by enabling your Windows or Mac machine for remote access through the Chrome Web Store app. To use the android app, simply launch the Android app on your phone or tablet, tap on the computer's name and start using your remote machine as if you were sitting right in front of it.
Currently, Google has launched this app only for Android users. The app will soon be coming for iOS users as well. 
The best part about Chrome Remote desktop and its mobile version is that tey are free. This is in stark contrast to certain other similar apps which not only come with a price tag, but are expensive too. But Android's open-source nature has virtually made all essential productivity apps, free, and that too, from Google.
---