The start of a new decade brings along fresh trends in every industry. The Pharmaceutical market is worth 1.3 Billion US Dollars in 2020 due to COVID-19 pandemic which has accelerated the demand for effective treatments and drugs worldwide. This year has been all about breakthroughs and innovations to reach the post-pandemic world.
As we look ahead to what the rest of the year will bring, here are the top 5 trends in Pharmacy in 2020 and beyond –
Artificial Intelligence for drug R&D
In 2016, artificial intelligence in the Healthcare market was worth ~ 1 Billion Dollars and is expected to be worth more than 28 Billion US Dollars by 2025 globally. Pharmacy companies use A.I. in identifying suitable drugs for ailments and in development for new drugs to cut costs and save time by years. This speeds up the process by using algorithms and scientific data to help researchers and reduces labour through switching to automated variations.
Robotic Process Automation (RPA) – which is basically software-based automation using AI to perform tedious tasks and processes with robots to achieve higher efficiency and speed – has been implemented by Top Pharma companies for better performance and advanced analytics.
Mobile Apps
With everyone confined to their homes, it is becoming increasingly difficult to gather new data for research. The shift towards a virtual lifestyle has made pharma companies to shift their outlook towards using technologies like text messaging and Health apps to gather data from patients.Learn how your business can use online SMS services for your business to enhance its customer communication strategy.
Additionally, companies like PharmEasy and Amazon are also using mobile apps for faster delivery of medications and trying to broaden their customer pool to increase brand trust and achieve customer expectation with reliability.
Going digital to an extent has helped in reducing production and compliance costs.
Drug Marketing Strategy with Technology
The traditional drug marketing methods have become obsolete and no longer pose a challenge to the Pharmacy market. Companies have shifted their focus on newer technological approaches that appeal to a larger demographic of providers and payers.
One such strategy – 'Beyond the Pill' which refers to going beyond producing and marketing drugs. Attaching a digital technology or supplemental services to a drug while marketing it makes it more lucrative and improves the adherence by patients.
The government of India has launched schemes to boost bulk production of local drugs and medical devices to be self reliant and not be dependent on imports.
Drug Approvals
An MIT research, puts the approval rate for drugs in clinical trials at nearly 14%. From development of a drug to the clinical trials and to approval – takes an average of six to seven years.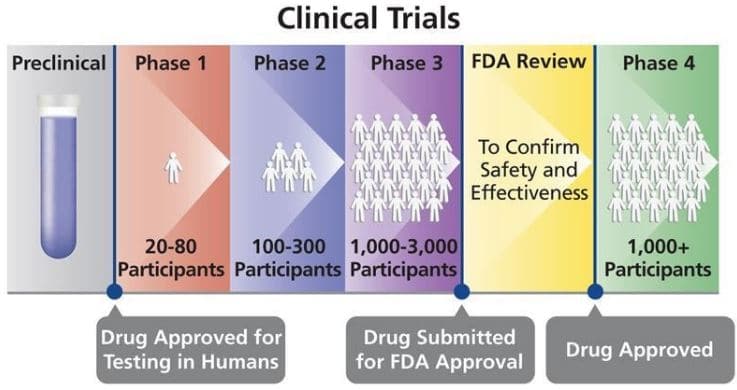 This is a long and tedious process for Pharma companies especially with the low approval rate. Considering the coronavirus pandemic, drug approvals is the top pharmacy trend of 2020. Pharma major Lupin launched its Favipiravir drug at Rs 49 per tablet in India for the treatment of mild to moderate symptoms of COVID-19. The federal body FDA has pledged support to Big Pharma companies in their fight with this virus but also issued warning letters to companies marketing inappropriate antibody tests, placing the public's health at risk.
Data Tracking and its management
One of the hardest tasks in the pharmacy business is to keep track of quality data and manage it in a compliant way. Pharmacies are an integral part of the healthcare system and should be very careful as their decisions impact the patients.
It is very important that the data is readily accessible for an efficient data management system and to ensure transparency at all levels for better drug development as well as drug distribution. This also helps in better pharmacovigilance for better monitoring, assessment and prevention of misuse of pharmaceutical products.
This also helps pharmacies in cutting down costs and increasing efficiency for research to craft a superior treatment plan for patients. Integrated systems also help pharmacies in supply chain management by optimizing inventories and generating recommended reports for running customer centric programs.
In this fast-changing, disruptive and complex environment, Pharmacy companies must be abreast of new trends to be better equipped at handling changes for maximum possible impact. The impact should be sustainable across different healthcare settings and throughout their product's lifecycle.