Apple made a slew of new critical hardware launches today, including new Mac models. And since you might have missed those due to no iPhone-like big splash event, we have got all of it covered, right here.
New M2 Pro and M2 Max chipsets
Ever since Apple introduced its own chipsets with M1, they turned out to be a game changer. These chipsets have not just been smashing on-paper benchmarks, they have performed exceedingly well in real-life scenarios, and have made the previous Intel chips feel from a different, old age.
The Cupertino giant upped its game further, with the introduction of the Pro and Max chipsets to M1, and the same game-up is now coming in to the M2 lineup.
Apple today announced two new, ultra-high power chipsets — the M2 Pro and M2 Max. M2 Pro scales up the architecture of M2 to deliver an up to 12-core CPU and up to an astounding 19-core GPU, together with up to 32GB of fast unified memory. M2 Max builds on the capabilities of M2 Pro, including an up to a colossal 38-core GPU, double the unified memory bandwidth, and up to 96GB of unified memory. These numbers, are unheard of, and considering Apple's performance in the chipset department, these are sure to stay true to their word — if not exceed — in real-life environments.
Both chips also feature enhanced custom technologies, including a faster 16-core Neural Engine and Apple's powerful media engine. M2 Pro brings pro performance to Mac mini for the first time, while M2 Pro and M2 Max take up the 14-inch and 16-inch MacBook Pros, a notch further. More on these later.
"Only Apple is building SoCs like M2 Pro and M2 Max. They deliver incredible pro performance along with industry-leading power efficiency," said Johny Srouji, Apple's senior vice president of Hardware Technologies.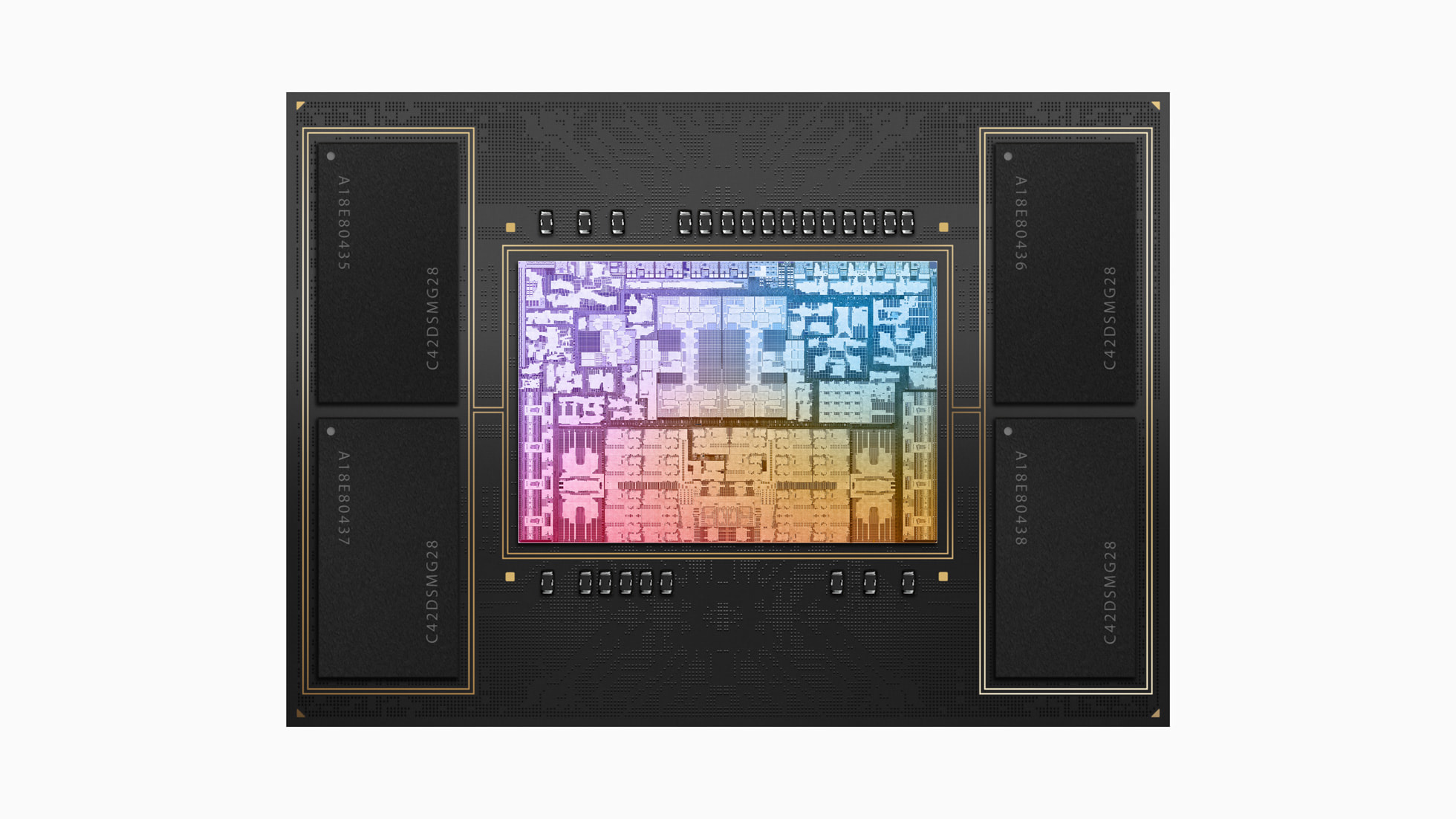 Built using a second-generation 5-nanometer process technology, M2 Pro consists of 40 billion transistors — nearly 20 percent more than M1 Pro, and double the amount in M2. It features 200GB/s of unified memory bandwidth — twice that of M2 — and up to 32GB of low-latency unified memory.
With 67 billion transistors — 10 billion more than M1 Max and more than 3x that of M2 — M2 Max pushes the performance boundaries even further. Its 400GB/s of unified memory bandwidth is twice that of M2 Pro, 4x that of M2, and supports up to 96GB of fast unified memory. M2 Max features the same next-generation 12-core CPU as M2 Pro. The GPU is even more powerful with up to 38 cores, and is paired with a larger L2 cache. Graphics speeds climb up to 30 percent faster than M1 Max.
And we already have new MacBooks with these new chipsets
In a press release and a video on its official YouTube handle, the company describes the MacBook Pro with Apple silicon as a "game changer," one that empowers pro users to push the limits of their workflows while on the go and do things they never thought possible on a laptop. The new models promise to be up to 40% faster, enhanced connectivity and have a longer battery life.
The arrival of the 14-inch and 16-inch MacBook Pro models with M2 Pro and M2 Max was preceded by speculations and rumors regarding the exact specifications of the two gadgets. Apple's announcement on Tuesday puts those speculations to rest – it is revealed that the M2 Pro model will come with a 12-core CPU, up to 19-core GPU and up to 32GB of unified memory. The MacBook Pro with the M2 Max, on the other hand, includes up to 38 cores of GPU power and support for up to 96GB of unified memory.
According to Apple, the M2 Pro has double the number of transistors the M2 and comes with nearly 20% percent more than the M1 Pro, as well as 200GB/s of unified memory bandwidth. When that teams up with up to 32GB of unified memory, users can expect better performance in apps like Adobe Photoshop and tackle large projects, while running multiple pro apps with a greater speed. The model also comes with up to 19-core GPU which delivers up to 30% more graphics performance.
The higher-end M2 Max chip sports a similar 12-core CPU as the M2 Pro, but when it comes to the GPU, it has gone all out. While the improved 12-core CPU delivers up to 20% faster performance than the M1 Max chip, the up to 38-core GPU helps it to deliver up to 30 percent greater graphics performance over M1 Max. Furthermore, it includes 400GB/s of unified memory bandwidth, and Apple claims that the M2 Max is up to 30% faster than the M1 Max in graphics and can apparently "tackle graphics-intensive projects that competing systems can't even run."
Furthermore, both models became the first Macs to include support for faster Wi-Fi 6E, along with an upgraded HDMI 2.1 port with support for an 8K external display and a host of other features. Regardless of what chipset it is equipped with, Apple claims that the MacBook Pro comes with the longest battery life ever in a Mac – 22 hours. Sporting macOS Ventura to deliver a greater degree of performance and productivity, the new MacBook Pro models bring iCloud Shared Photo Library to let users create and share a separate photo library among up to six family members, let them start a FaceTime call on their iPhone or iPad and fluidly pass it over to their Mac, and the like.
If you cannot wait to get your hands on the devices, you can put in your order today. Shipping starts from January 24 in 27 countries, including the US. The new 14-inch MacBook Pro with M2 Pro starts at $1,999 (and $1,849 for education), while the 16-inch model starts at $2,499 ($2,299 for education). From February 3, the MacBook Pro with M2 Pro and M2 Max will be available in Australia, China, Hong Kong, Japan, Macau, New Zealand, and Singapore.