Several people — including the great Steve Jobs — had mocked at Samsung when the Korean company first came up with its awkwardly large-sized Note line-up back in 2011. While it brought the awkwardness of huge screens, the phone also brought back the long-dead stylus. And no matter how much you have mocked them, it is a line-up that has stood the test of time.
Enter 2019 and we have yet another addition to the Note line-up, in the form of Galaxy Note 10 and Note 10+. These Note phones are here to once again carve out niche in a category, that has only these phones themselves, as the last men standing. And boy, they have stood well for almost a decade.
Apart from the nomenclature, both these phones differ on a lot of internal specs as well.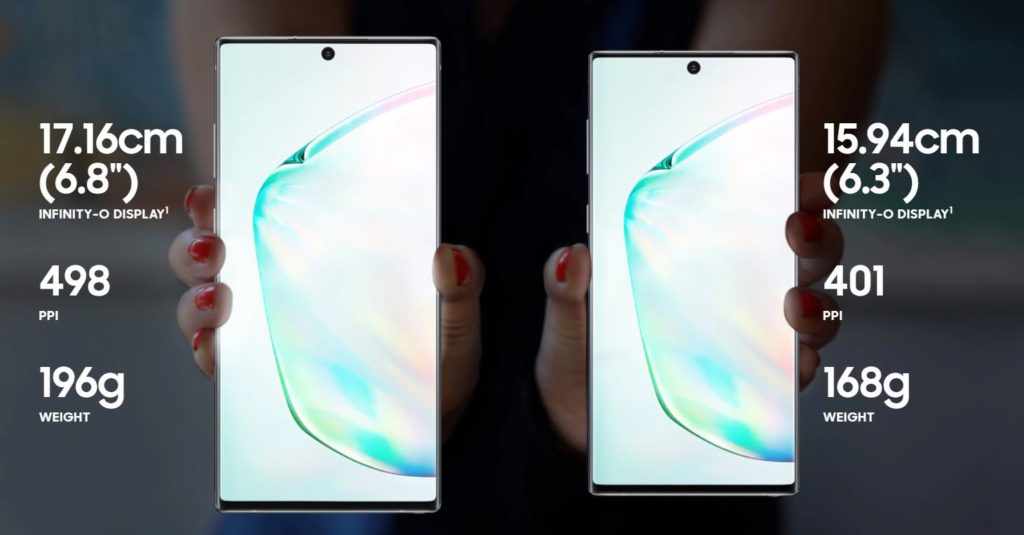 The Galaxy Note 10 sports a 2280×1080 pixels 401ppi display. The Note 10+ on the other hand, has a 498ppi 3040×1440 pixels resolution display. The tech prowess of Samsung is at display here — packing in a larger PPI in a larger display. Both are Dynamic AMOLED panels with support for HDR10+ and dynamic tone mapping.
The Galaxy Note 10 will be available in a single 8GB RAM and 256GB storage LTE variant in international markets, with Samsung's home market also getting a 5G variant, which will pack 12GB of RAM. There's no microSD card slot on the Galaxy Note 10.
The Galaxy Note 10+ — which does have a microSD card with support for cards up to 1TB capacity — packs 12GB of RAM by default with a choice of 256GB and 512GB of built-in storage. Once again, there will be a 5G variant of the phone in South Korea.
Oh, and by the way, there is no headphone jack in either of these devices. Why ? Well, Samsung has offered an explanation of sorts to The Verge. A company rep says, that it made space for an ever-so-slightly larger battery — around 100mAh, or roughly 2-3 percent larger — and allegedly, improved haptic feedback because there's no longer a hollow cavity for that jack inside the phone. Now they have that hollow stuff for that stylus in place, so not so sure about the theory being proposed there.
The Samsung Galaxy Note 10 and Galaxy Note 10+ will be available in Auro Glow, Aura White, and Aura Black colours. The Galaxy Note 10, which packs a 3,500mAh battery, will also be available in Red and Pink colour options, while the bigger Galaxy Note 10+, which sports a 4,300mAh battery, will be available in a Blue colour option.
The Note 10+ also has an additional TOF sensor on the rear-camera array for depth sensing and an optional 5G model. In terms of pricing, the Note 10: Starts at $949  while the larger Note 10+: Starts at $1,100. Both pricing, extremely competitive, as is usually the case with Samsung.