Apple's annual developer bonanza — the WWDC — has finally concluded, and as one has come to expect, there were a whole gamut of announcements that came in from Apple's annual dev-con. We'll start with the iOS.
In what is being termed of giving a "dramatic" new view to the iPhone, Apple has previewed the all new iOS 13. The new OS line up comes with several crucial additions, including dark Mode, new ways to browse and edit photos, sign in to apps and websites, and an all new Maps app. Of course, Apple also mentions that generic line that comes with every subsequent OS release, "iOS 13 is faster and more responsive with optimizations across the system that improve app launch, reduce app download sizes and make Face ID even faster." Pun apart, the new OS does pack in some really crucial updates.
"iOS 13 brings new capabilities to the apps you use every day, with rich updates to Photos and Maps, and privacy-protecting features like Sign In with Apple, all while delivering faster performance," said Craig Federighi, Apple's senior vice president of Software Engineering. "We're excited for customers to experience what's coming to iPhone this fall and can't wait for them to see how great everything looks in Dark Mode."
Starting with Dark mode, this is one feature which definitely makes the iPhone, a stand-out. A much needed change of phone scenery during darker environments, the dark mode is a new dark color scheme that works system-wide and across all native apps to deliver a great viewing experience, especially in low-light environments. Dark Mode is available to third-party app developers for integration into their own apps and can be scheduled to turn on automatically at sunset or at a certain time.
The next important update to iOS is the all new maps app. The company claims to have driven over 4 Million miles to come up with the new Maps app, which certainly redefines precision. Apple is delivering a new Maps experience with broader road coverage, better pedestrian data, more precise addresses and more detailed landcover. The new map is available now in select cities and states, and will roll out across the US by the end of 2019 and to more countries in 2020.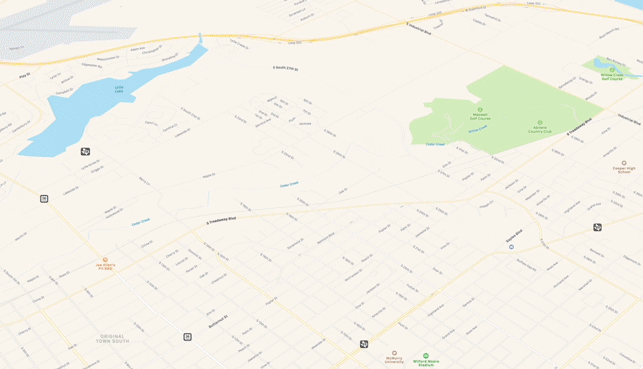 Interestingly, Apple has also opened up the usage of Apple ID to third-party apps for Sign-In purpose. Going forward, customers can simply use their Apple ID to authenticate and Apple will protect users' privacy by providing developers with a unique random ID. Even in cases where developers choose to ask for a name and email address, users have the option to keep their email address private and share a unique random email address instead. Sign In with Apple makes it easy for users to authenticate with Face ID or Touch ID and has two-factor authentication built in for an added layer of security. Apple does not use Sign In with Apple to profile users or their activity in apps.
The Cupertino giant has been bang on when it comes to user privacy and security, and continues to shine without a doubt.
There are additional smaller additions to iOS as well. Most important of them being new photo editing tools, which are nothing short of a delight for casual snappers like myself. Photo editing is more comprehensive and intuitive with new tools that are easier to apply, adjust and review at a glance. In iOS 13, most photo editing tools are now available for video editing, making it possible to rotate, crop or apply filters right within the Photos app. With iOS 13, Portrait Lighting adjustments can be made right in the Camera app to virtually move the light closer to sharpen eyes and brighten and smooth facial features, or push the light farther away to create a subtle, refined look. A new High-Key Mono effect creates a beautiful, monochromatic look for Portrait mode photos.