While the tech community is still striving to make wireless charging ubiquitous on smartphones, Sony has gone ahead and patented a new leapfrogging technique based on the same. The Japanese giant is planning to ask you to place your phone on a dock to charge the device but instead plans on allowing you to steal precious battery power from your friend's phone.
Yes, you're hearing it exactly right. This wireless technology could make phone-to-phone charging a thing of the present in the coming years. The two smartphones will have to be placed nearby, under a certain distance, for the said wireless technology to work its magic.
According to the patent filing, published earlier this month, Sony seems to be developing a wireless technology that would enable the exchange of power and data between two consumer electronic devices. This means you may soon be able to charge your smartphone using your laptop while on the move, provided both of them have been fixed with the said wireless technology.
As for the underlying tech, the patent filing titled 'Configuration of Data and Power Transfer in Near Field Communications' shows a system of devices which can transfer power among each other using NFC technology. This means any device with an NFC chip might be able to search for other devices with the similar technology and connect with them to begin charging or data transfer.
This concept sounds somewhat similar to Wi-Fi hotspot connections but also involves another concept called a plurality of antenna systems. This may actually mean that the user will have the power to choose between different wireless exchange-enabled devices in their vicinity — choosing which one to use for charging and to exchange data. There is presently no word over the distance for which technology might work between two devices. Sony's patent document reads,
The distances over which the wireless communication can be achieved is typically consistent with distances used for wireless electrical power transfer through the power transfer antenna.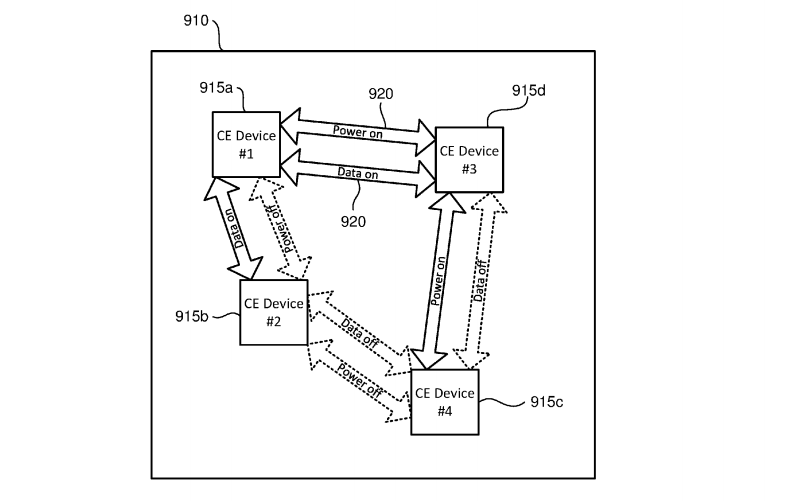 The introduction of Sony's wireless charging (and data transfer) technology also means that you will now not only have the chance to exploit your friend's mobile data but also their battery power. This will also eliminate the need of carrying out bulky power banks and multiple charging cables for being able to push through an extensive day at work. This tech could help you wirelessly boost your power enough that it last till you get home.
This is the first time we would read about the use of Near Field Communications (NFC) technology for power transfer, that too over considerable distances. So, we cannot be completely definite about the working on this wireless charging technology. Also, it is just another patent and might not be materialized to see the light of day in the future. We'll, however, like to keep our fingers crossed to witness this technology become reality and ease our daily charging needs.